After 22 solid years of promoting music videos, many of our videos have skyrocketed to the top. Today, we present you with one of our most-watched videos on our Youtube channel: Bigelf's video for "Money, It's Pure Evil!"
Summer is always the perfect season for beach trips and blockbusters… and exciting clips for your favorite hard rock bands! Bigelf are a pop-prog-Seventies metal-anthemic rock quarter that sounds like a fireworks display, and after building a fanbase in Europe, the Los Angeles act soon blew up Stateside: Alicia Keys even praised them in O Magazine. "Money, It's Pure Evil" from their Cheat The Gallows album is flashy, sure – but with instrumental skill and virtuosity to match.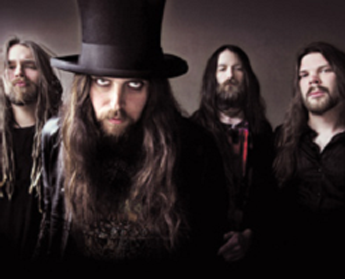 Director David Yarovesky created a video for "Money, It's Pure Evil" that's every bit as art as you'd expect. Two attractive young girls roll through the desert in a convertible, but once they reach Hollywood, it's Bigelf frontman Damon Fox who cajoles them so sign a record contract. There's plenty of dark magic and mysticism that's hinted at, and the cinematography and effects feel ever-so-slightly destabilizing.
Now, the Bigelf "Money, It's Pure Evil" video has reached over 234k views on YouTube! Watch it for yourself below.
Written by HIP Director of  Marketing and Communications Molly Hudelson.