Music Video Promotion: Five Things to Know Before Marketing a New Music Video
Sure, the music industry is in constant flux, and it's bound to change more. One thing is not likely to budge, though: an artist's or band's music video remains their single most powerful piece of marketing currency. A well-crafted, fully-realized music video could inscribe the face of an artist on the memories of millions. Even with a low budget, a creative clip can vault an unknown group from basement status to the big leagues. A video can establish an artist's brand, aesthetic, and message faster and more efficiently than anything else he or she can make. Given advances in video technology and the bewildering array of options for television, closed circuit, and online distribution, entering the music video promotion game is easier than it ever has been before.
Winning the game, though? That remains as difficult as ever. You're only as good as the music video you create, so a focused effort is necessary to assure the best return on investment. Fans no longer just listen, they watch, too. Recent research has proven that given a choice between just listening, or listening while watching a visual, a vast majority of music lovers prefer the latter. It's no surprise that over the course of fifteen years, YouTube has become and remains the second biggest search engine on the Internet.
Check out this video to learn more about music video promotion and how HIP Video Promo can help you market your new music video!
So if your new music video is going to be the "anchor store" of your upcoming marketing push and awareness campaign, how do all the pieces of the puzzle fall into place to assure the maximum amount of viewers?
Here are the five things you need to know before you go all-in on your music video promotion campaign!
---
1. You never get a second chance to make a first impression!

There's a famous saying of "measure twice, cut once." When it comes to music videos, having a good plan ahead of time can be the difference between creating a memorable visual and an ambitious dud. Think about your shots, do your location scouting ahead of time, think about how the lighting in the location will affect your shots, do your due diligence on casting, and plan for the known and the unknown. If you have a solid game plan in place, you've already cleared the first hurdle. Keep in mind that part of having a plan is also planning for the unexpected. Often the best moments are unplanned, and you should always be ready to capture those. Aside from keeping your budget on point, it will also allow you and your team time to flesh out ideas, get creative, and get ready to shoot. You'll also want to find a director that has the same passion for their videos as you do for your music. Being able to communicate and share ideas is pivotal in the success of creating a music video. When each person is bringing their best ideas to the table, the whole is always greater than the sum of the parts. A good idea can always make up for a small budget, but a weak concept is just throwing good money at a bad problem.
2. Failure to plan is planning to fail!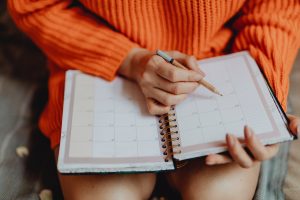 Most independent artists just upload their video to YouTube and let it languish there, without leveraging all of the ways to connect with potential viewers across the globe. There are numerous different areas in which you can promote your music video to connect with viewers and build a fanbase. Pitching your video to terrestrial television stations at the local, regional, and national levels to catch the eyes of viewers glued to their TV screens can bring huge exposure while submitting your music video to content providers will get it exposed to people out shopping or at gyms, night clubs, and on cruise ships. With the increasing popularity of streaming services for TV like Roku, you need to get your video included on on-demand and OTT outlets. And as everyone gets their entertainment news and discovers music through the Internet, placements on prominent music websites and blogs is key to connecting with fans online, as is an effective social media marketing strategy to grow your fanbase. Knowledge is power, and with the right know-how, you can create a  music video promotion plan that will help your video connect with viewers, boost your YouTube views, and build a passionate and engaged fanbase for your music.
3. You are your story!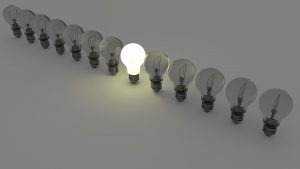 Face it: the musical landscape is crowded- like, Times Square on New Year's Eve-crowded. Peruse your favorite go-to music websites and blogs – they're bursting with bands and artists competing for your attention. Those bands you see featured are a tiny fraction of what's pitched to them. Even the smallest blogs receive hundreds of submissions daily. There's only so much space (and attention) available, so you can hardly blame writers and editors for overlooking your cold email. So how do you break through? Why should they pay attention? Well, the music is always number one, full stop. Are you bringing something genuinely compelling to the table? Let's assume you are. Beyond that, it's all about your story, your image, and how it's all presented. Did you record your album with a noteworthy producer or engineer? Are you part of a burgeoning local scene? Are you signed to a label on the rise? Are you and your band-mates road warriors? These things matter. It's crucial to present your story in a way that's artful and compelling.
And furthermore: hustle, hustle, hustle. Tell everyone you know about your band. This really can't be understated: put in the hard work up front and it'll pay off in the long run.
4. Don't neglect your socials!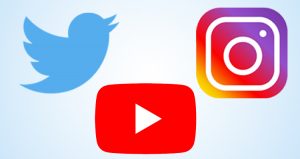 You cannot neglect your online presence. Sure, it's overwhelming to manage and post on multiple accounts daily (Instagram, Twitter, Facebook, etc.), but it's a necessity now more than ever, especially as a part of your music video promotion plan. A carefully curated online strategy can permeate (and even pick up speed and size) as it courses through social media and leads back to you. Are you prepared for it? Here are four key components to help whip those social media accounts into shape before you release your music video.
Appearance matters. You only get a few seconds to make an impression, so make it count and show potential fans that you care about what you post. First, make sure your user photo is clear and that you're using the same image across all of your platforms so that fans can quickly identify you. Next, take the time to fill out your bio, so visitors know who you are and what you do. In your bio, always include a link to your music video (or any content you're currently promoting). When posting photos, take an extra minute to edit them – this goes a long way in enhancing the overall appearance and professionalism of your account, especially on Instagram.
Post regularly. Keep the vibration going. As traffic is inevitably driven to your accounts, you want potential new fans to see that you're posting new content every day. They might be confused or turned off if they see long periods of silence between posts. This is your chance to direct the narrative of your online presence. Stay active on your social media accounts and post at least once per day. Utilize Instagram and Facebook stories – you can post there as often as you like throughout the day. Stories are a great way to stay on your followers' radar and to create a more personal connection by allowing them into your daily life.
Always have a Call to Action. Every post you make is an opportunity to create additional engagement with fans, both new and old. They watched your video and ended up on your Instagram account. Now what? If you want them to subscribe to your mailing list, tell them how! Embed a link or direct them to a link to subscribe. Are you trying to decide where you should play your next show? Ask your followers and have them respond with locations in the comments.
Interact with your followers. Engagement is everything! Respond to and like those YouTube comments under your video. Respond to direct messages and comments on Instagram. ReTweet positive comments and mentions about you on Twitter. Show gratitude – ALWAYS. You're more likely to gain and keep a new fan if you do.
5. If you're going to go, go BIG!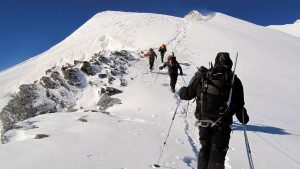 So, you're probably thinking, "this all sounds doable, but I'm going to need help and guidance to make this happen, not to mention someone to pitch to these decision makers and gate-keepers on my behalf." Independent bands and artists need an advocate: an experienced guide in music video promotion that knows how to present visual content to hundreds of outlets, navigate the new media landscape, and one nimble enough to stay ahead of ever-changing trends and technology.
For more than eighteen years, HIP Video Promo has been that guide for thousands of artists across all musical genres and styles. Because HIP Video Promo is dedicated to providing the best exposure opportunities for our clients, we work tirelessly to connect your new music video with the maximum amount of new fans all across the globe. That means more outlets, more opportunities, more clicks, views, and streams, more real plays by real people, and more advancement and engagement for their clients.
After eighteen years of campaigns on behalf of musicians, HIP has cultivated and honed strategies that work straight across platforms. The same techniques that we've used to spread the word about the over 3000 videos they've promoted translate to social networks, too. Instagram, Twitter, etc. – HIP will give musicians a crucial advantage on all of them. As always, HIP is committed to the emerging artists on our roster as much as we are to the established stars. At HIP Video Promo, it's our privilege to spread the word about the creative work of some of the best-loved bands and artists on the planet. We believe our client list – its diversity, and its many satisfied customers at different levels of the music industry – speaks for itself.
If you're ready to promote your new music video, or if you'd like to learn more about our music video promotion services, please don't hesitate to reach out to Andy Gesner the team at HIP Video Promo! Call 732-613-1779 or email us at info@HIPVideoPromo.com.