48 Hours Left to Vote for Roman Remains on The Freshmen!
April 30, 2014
Watch: Marya Stark "Lightning In A Bottle" Live
May 1, 2014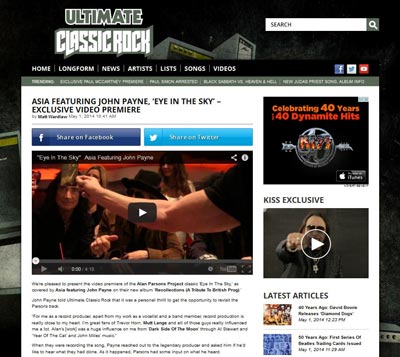 At long last beloved British prog-rock band, Asia, have released the long awaiting music video for their excellent cover of the Alan Parsons Project classic, "Eye In The Sky." The track is off their new album Recollections (A Tribute To British Prog) and UltimateClassicRock.com had the honor of premiering it to the world today. Click here to check it out in all its glory.