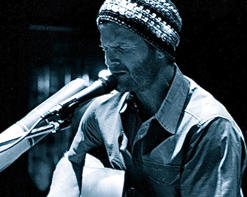 Check out the sensational music of artist Trevor Green, whose music has been called a "musical breath of fresh air." With classic styles that invoke vast elements of world music, classic folk rock, and jam bands, Green's music questions everything and brings music listeners closer to the center of their being. HIP Video Promo is pleased to introduce his latest clip, "Lonesome Road."
Trevor Green, a California native, grew up on the beaches of Southern California where he spends as much time riding waves as he does playing the guitar. For the past decade, he has toured heavily, establishing a loyal fan base. Fusing world, funk, folk, and jam rock, Trevor Green's music has a strong universal appeal.
After previously releasing independent album recordings entitled Wake and Reflections, and his third studio album Sacred Seed, this versatile artist makes use of vocals, didgeridoo, stompbox, harmonica, and five different guitar/string instruments. Green's most recent notable accomplishment includes recording three songs for the major motion picture This Must Be the Place, starring Sean Penn.
The release of his third studio album Sacred Seed showed his prolific abilities as a songwriter and music performer. Straight from his most recent EP Collide comes "Lonesome Road," which takes listeners on a journey through places that have become stuck in time. In the clip, Green captivates his audience and delivers a spellbinding performance that excites the importance of finding meaning in human existence. Relying heavy on the sound of the didgeridoo, an instrument often seen by Western audiences as a mere novelty, Green crafts a complex layering of sight and sound that lets the viewer race through the desert landscape of the video, hitting his stride early and never letting up until the last chord.