Introducing Trapdoor Social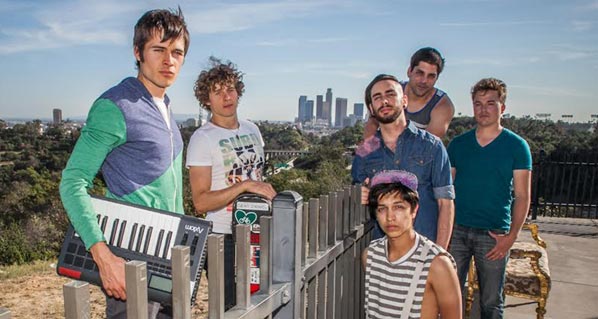 After meeting in an Environmental program at Pomona College and bonding over a shared concern for the future of the planet, Trapdoor Social's Merritt Graves and Skylar Funk started off on a journey to make some important music and do some good along the way. We're incredibly excited to present to you their newest video for "Science of Love," sci-fi infused fantasy party clip with a hook that floats like a butterfly and stings like a bee!
The duo introduced themselves with the 2012 EP Death Of A Friend, which combined the two writers' influences into a driving emotive alt-pop experience. Produced by Curt Schneider, the EP features Death Cab For Cutie's Jason McGerr on drums. The EP made waves at radio, when their single "Like You Never" became the #1 listener requested track on KROQ's "Locals Only" show, and enjoyed radio play from a number of major market stations around the US, including regular rotation on Q87.7 in Chicago. On May 20th, Trapdoor Social released the Science of Love EP, their most ambitious project to date. Anchored by the title track, Science of Love explores both sides of the Skyler and Merritt's influences as songwriters. Click here for the full artist page.