ReIntroducing… Allison Geddie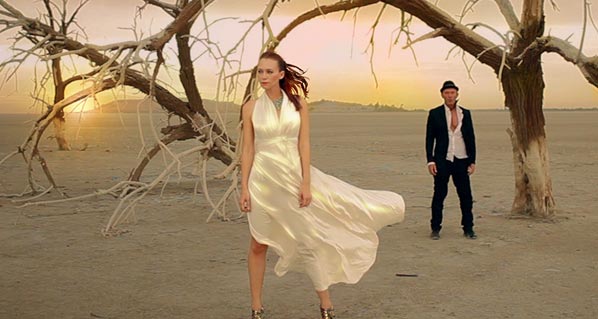 Allison Geddie is not your typical American girl. Born in NYC, Allison began her fascination with music and the arts. At twelve years old she was already sowing the seeds of what has grown into a love of composing and recording music. Schooling herself on artists like Ben Harper, Alanis Morisette, and Rob Thomas, she picked up her father's guitar and began instinctually writing her own songs.
After attending school in New Zealand, as a part of her film pedigree she traveled to Los Angeles, Germany, and even Afghanistan. All in all, her travels have taken her to over 30 countries. After her travels around the world, Allison settled back in Los Angeles and rediscovered her calling as a music artist.
At the behest of legendary producer David Foster, songwriter and producer Greg Critchley (whose credits include Miley Cyrus/Hannah Montana, Michelle Branch, and "High School Musical") enthusiastically took on the task of producing Geddie's debut album, Everything You Don't See, which features Nelly Furtado guitarist Mike Krompass, and Goo Goo Dolls guitarist Greg Suran. The notoriety was quick to follow, with song placements on ABC's The View and All My Children, opening spots for Blue Öyster Cult, Tristan Prettyman, and Justin Nozuka. With her single for "Wait," she has taken all of the layers of musical vulnerability and intelligent, thought-provoking lyrics to create a song with endless possibilities.
To help accomplish the sweeping grandeur of "Wait," Allison has enlisted the help of X Factor UK season 7 finalist, Storm Lee, one of the most unsung heroes of the music world with his contributions to everything from Diane Warren to Ozzy Osbourne to performing over 400 songs as a backing vocalist for Glee, to lend a smooth baritone to compliment her delicate soprano delivery. They trade verses with the strength and conviction of artists who have felt the weight of every lyric they sing. When they lock together for the chorus our hearts melt into our stomachs listening to the memorable hook.
Here at HIP Video Promo we're thrilled to bring you this music video promotion.