Show Alert: Skating Polly with Shonen Knife in Dallas, TX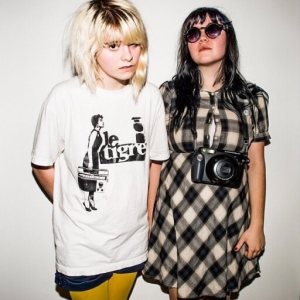 Heads up to anyone who will be in the Dallas, TX area this Thursday (Oct 2) and is looking for something well worth attending. Have you heard of Skating Polly? Are you intrigued by incredible music coming out of seemingly impossibly young musicians? If you aren't familiar, it's time to get to know Skating Polly.  
This jaw-dropping, super talented young female duo, who have an amazing new record out entitled Fuzz Steilacoom (which we highly recommend), will performing at Club Dada along with Japan's Shonen Knife. It's gonna be a packed show, so we recommend you get there early.
Get your tickets HERE!