The Silent Scene Reach Top 24 of VH1's Make A Band Famous Competition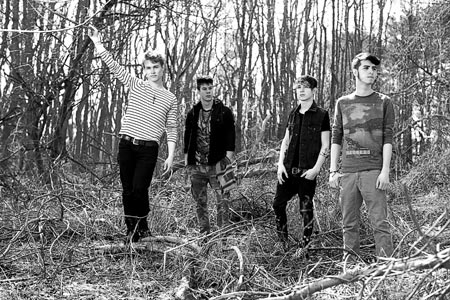 The Silent Scene is back on track to becoming one of music's hottest acts. With what VEVO called an "infectious" blend of electro-house and indie-dance into their alt-pop sound, The Silent Scene is charming their way into hearts across the country. Today, VH1 and Republic Records announced their top 24 candidates for the You Oughta Know Presents Make A Band Famous competition, and The Silent Scene was included in the distinguished list. Coverage of the competition will stream live on VH1.com on June 11, beginning at 8PM ET/5PM PT.
The 24 chosen bands will compete in various NYC locations before a panel of judges, who in conjunction with Twitter votes, will decide the ultimate winner on June 12. TSS fans are encouraged to show support by Tweeting the tags #MABF and #TheSilentScene or simply following this link: http://bit.ly/VoteTSS-MABF
The band is preparing to release their debut EP, Cities, in July. Last week they premiered their latest video, "Collecting Hearts," which was quickly picked up and featured as Video-Of-The-Day on VEVO.
Check it out below: