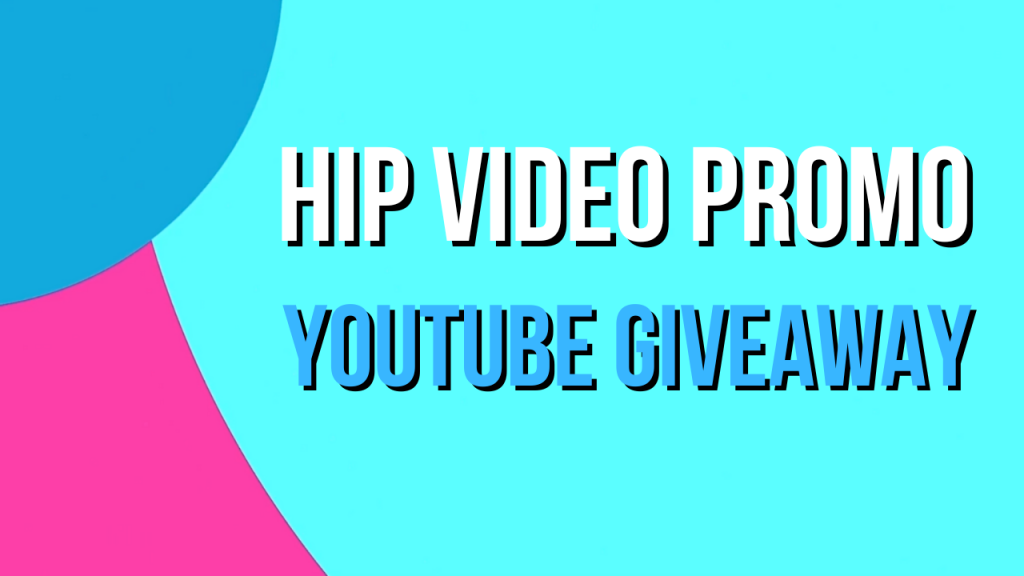 Calling all music lovers! Do you want a chance to win an original 2003 acoustic Maroon 5 CD featuring hit songs like "She Will Be Loved"!? Or AUTOGRAPHED CDs from incredible artists such as Mike Patton from Peeping Tom and Sam Beam from Iron & Wine? Or how about fully autographed CDs from all the band members like The Early November, Minus The Bear, Death From Above 1979, Pop Evil, and Eagles of Death Metal? All of these items are part of this month-long contest.
HIP Video Promo is overjoyed to announce that we've launched a YouTube contest like no other! From September 1st through September 30th, 2022, a lucky supporter has the opportunity to win a HIP Video Promo PRIZE PACKAGE full of goodies that Andy has compiled over HIP's 20+ years of service.
Since 2000, Andy has saved three of every merch item the company has received from our cherished clients. This habit has resulted in a surplus of impressive musical artifacts: on top of autographed CDs, we've got fabulous hats, stickers, and t-shirts, as well as some of your favorite artists' first-ever albums!
Participating in this contest is simple: all you have to do is subscribe to HIP Video Promo's YouTube channel! You will not only potentially win the grand prize but also be introduced to terrific video fare compiled over the past 16 years.
Our YouTube channel has surpassed 14 million views of posted content. There, we share HIP Spotlights and HIP Clips that showcase and interview some of the top-notch talents HIP has championed long before they became household names. We also share informative music promotion videos and a dozen episodes of our podcast, HIP to the Scene. Each podcast episode gets to the core of frequently asked questions by up-and-coming members of indie nation, with the help of special guests who have experience, knowledge, and wisdom to bestow. There are also music videos from some of our favorite clients (Spoon, Pinback, Ministry, Frightened Rabbit, Metric, Against Me!), many of which have hundreds of thousands of views, while some are in the millions.
We encourage you to participate in this contest by subscribing to our YouTube channel. On October 3rd, we will then reveal the winner of this beautiful box of treasures!
Below is a comprehensive list of the merchandise included in this giveaway:
CDs:
Signed Pop Evil – Lipstick on The Mirror album – 2008
Signed Peeping Tom Advanced CD – 2006
Signed Minus The Bear – Menos el Oso album – 2005
Signed Eagles of Death Metal – Peace Love Death Metal album – 2004
Signed Sam Beam Iron & Wine – Our Endless Numbered Days album – 2004
Signed The Early November – The Mother, The Mechanic, and The Path album – 2006
Signed Death From Above 1979 – You're A Woman, I'm a Machine advanced CD – 2004
Signed Mooney Suzuki – Have Mercy album – 2007
Signed Bruce Sudano – Spirals Vol. 1… Not A Straight Line To Be Found album – 2020
Signed Matt Pond Pa – Several Arrows Later album – 2005
Maroon 5 – 1.22.03.Acoustic album – 2003
Halestorm – One and Done Advance CD-  2005
The Lumineers – Ho Hey Advance Single CD – 2011
Hats:
Bosco snapback
BMR The Label baseball cap
Baby Don baseball cap
Said The Sky snapback
Sonic Rebel baseball cap
Greg Hoy & The Boys baseball cap
AztroGrizz Red snapback
Blind Difference Beanie
Pistols At Dawn Beanie
Harpar Starling "What If…" Beanie
Pins:
Death Cab for Cutie pin
Hot Chip pin
The Album Leaf pin
31 Knots pin
No Age pin
Cursive pin
Blur pin
Hot Hot Heat pin
The Pack A.D. pin
Blitzen Trapper pin
She & Him pin
Against Me! pin
The Shins pin
Refused TV pin
Limbeck pin
Peaches pin
Chad Van Gaalen pin
Smoosh pin
RX Bandits pin
The Futureheads pin
The Helio Sequence pin
ImaRobot pin
Fleet Foxes pin
Radio 4 pin
WARP pin
Bloc Party pin
Headlights pin
The Stills pin
JBTV pin
Coco Rosie pin
The Thermals pin
The Exies pin
Mink pin
Immaculate Machine pin
The MOOG pin
Foals pin
Flight Of The Conchords pin
The Soviettes pin
Linda Perry pin
Touch and Go pin
Extras:
Azure Ray heart balloon
The Thermals sticker
Blur iron-on transfer sticker
Azure Ray "Hold On Love" Coaster
The Stills sticker
Chromeo sticker
The Shins sticker
Azure Ray sticker
The Postal Service sticker
The Streets sticker
Iron & Wine sticker
Written by HIP Marketing Coordinator Julia Block.