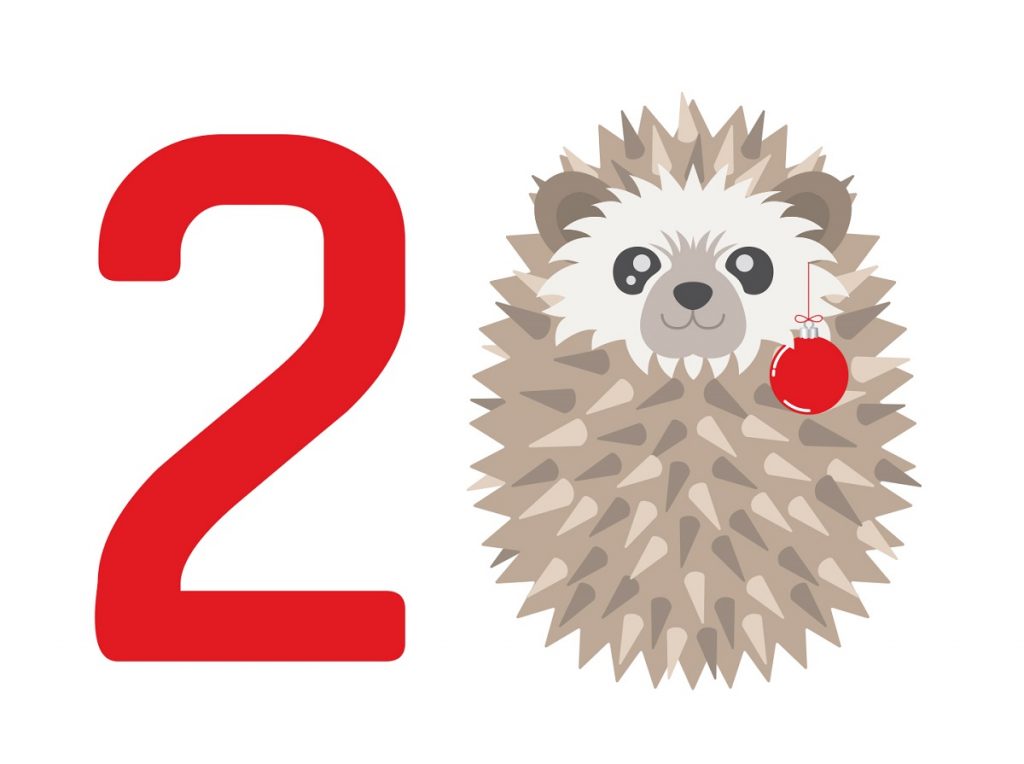 Hello everyone! It's Andy here at HIP, and my team and I are thrilled to wish you and yours a very Merry Christmas, Happy Hanukkah, Blessed Kwanzaa, and the best of everything in the upcoming new year!
2020 was not a normal year for anyone, but here at HIP, we continued to fight the good fight, albeit remotely. Along with celebrating our 20th birthday in late October, we promoted some of the best music videos 2020 had to offer. It was an incredible year for music videos; the public was glued to their screens, so music video viewership across the board was up dramatically. What's more, all of our friends that we present our clients' music videos to saw a sharp decrease in the amount of content presented to them. Less competition means more exposure for our clients! So, now more than ever, your music video is your most potent piece of marketing currency.
Though these may be challenging times, necessity is the mother of all invention. We've been shooting lots and lots of lyric videos – and lyric videos enjoy incredible viewership. They also retain the viewer's attention much longer than a standard music video! A lyric video created by HIP Video Productions has turned out to be a great blessing for many of our clients throughout this troubled year.
Additionally, our relationships with national television channels have never been stronger. With OTT outlets – platforms [that have your music video being seen] via the internet (Roku, Amazon Fire TV, Google Chromecast, sling, Apple TV) – we've seen the exposure and engagement for our clients' visuals substantially increase.
As we roll into 2021, our plans are simple. We're going to stay strong. We're going to be here to assist independent artists from all over the world, looking to gain attention and exposure and grow their fan base. There has never been a better time to talk about your upcoming musical project! To make that happen, we've made it easy – all you need to do is call me. My number is (732) 613-1779 and my email is info@HIPVideoPromo.com. We're going to be in the office for the rest of the year, and I look forward to hearing from you.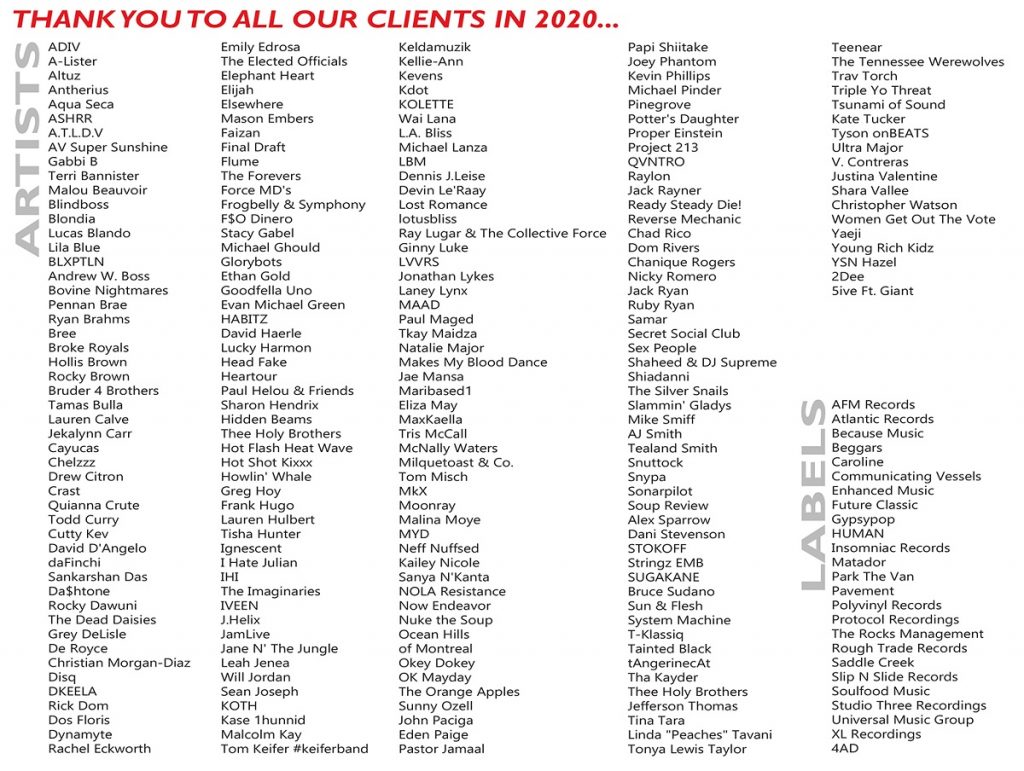 Here's wishing you continued success in 2021. We never stop fighting the good fight, and we can't do what we do without YOU! To all of our clients – artists, bands, managers, and record labels – and to all of the video programmers, music journalists, and YouTube and Spotify playlist curators who have supported our clients throughout our twenty years in business: THANK YOU for helping make 2020 another incredible year for HIP Video Promo!