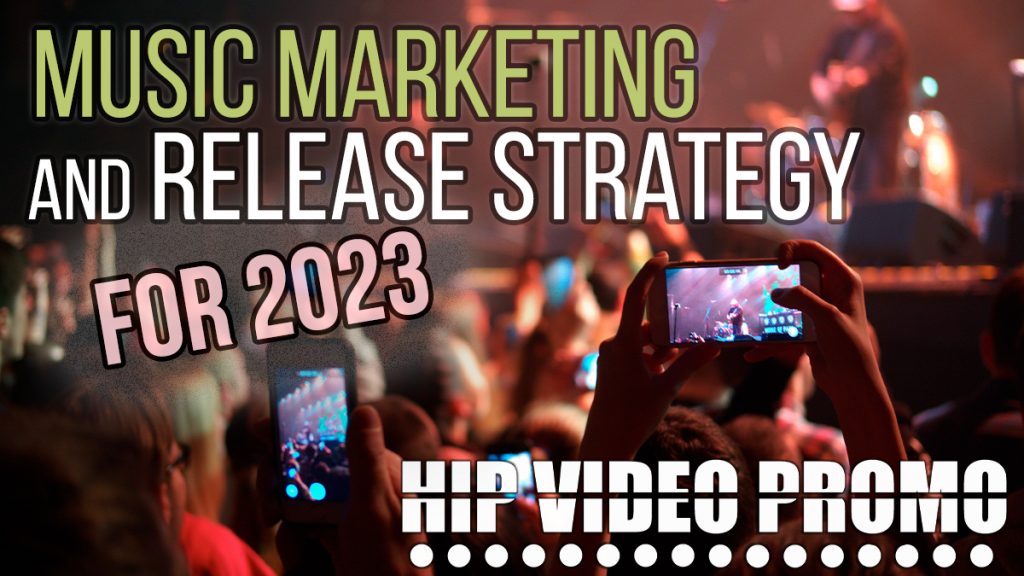 Hello and greetings! I am Andy Gesner. I am the owner and president of HIP Video Promo.
And at the top of every year, the question I am most frequently asked is, "Andy! Can you help me with my music release strategy?" I have always believed that failure to plan is like planning to fail, so if you have big plans for the new year, now is the time to reach out to Andy at HIP.
Why is that?
Well, there are numerous spokes in the marketing wheel. Whether it's your new music video that you're planning, or you're looking to get more streams on Spotify, or perhaps you need a new lyric video, all you need to do is reach out to your friends at HIP Video Promo. Now is the time to be doing it: since it's a very quiet time in the music industry, this is when you need to be planning for what you'll be doing to make a big impact.
Whether it's social media marketing, YouTube playlist pitching, or having your friends at HIP pitch your new video to MTV, BET, or any of the larger television channels, it all begins with your new music video. Here we are at the beginning of the year, and it's the perfect time to reach out to me. I enjoy speaking to my clients because you're there, I'm here, and I have twenty-two years of experience with my championship team, helping the best of the best out there get the exposure and attention they deserve.
So, if you're working on your music release plan for this new year, I encourage you to call me. The number is 732-613-1779, or if you prefer, you can email me. That email is info@HIPVideoPromo.com. The time is now for us to chat! So don't hesitate, don't delay, call me today! I look forward to hearing from you.