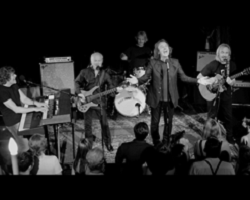 Flashback Friday: The Zombies
January 6, 2023

Presenting: HIP's Year in Review for 2013
January 11, 2023

New This Week: "Found Love" music video from Ninebay Jakub and "That's That Girl" music video from Madoa Sankara & Sudan 6ix
We are rocking and rolling into the new year with two incredible new music videos to share! The latest HIP Picks – Weekly Client Roundup is here; take a look at the videos, and learn more about the clips by reading below.
"Found Love" Music Video: Ninebay Jakub (rap/hip-hop)
From Dayton to Fort Myers, Ninebay Jakub pivoted to music after a tragic fall ended a promising football career. As he prepares to release his debut full-length album Ninebay later his year, he's now sharing the music video for "Found Love" (directed by his friend, collaborator, and fellow Floridian Mogul), and this one is for… lovers. Duh.
"That's That Girl" Music Video: Madoa Sankara & Sudan 6ix (rap/hip-hop)
Community is at the heart of Madoa Sankara's creations, and just as his stage name carries meaning ("Madoa" derives from his African ancestry), so does his music. He's collaborated with artist and producer Sudan 6ix for their new EP The Poet and 6ix, and together they embody old-school hip-hop with the vibrant new track and music video "That's That Girl" (video directed by Vision Twenty Films).