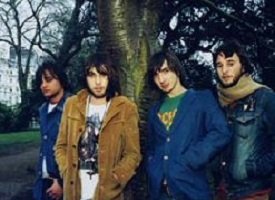 Flashback Friday: Jet
October 14, 2022

HIP Picks: New Videos from Pigtails, Gabriela, and more | 10/14/2022
October 17, 2022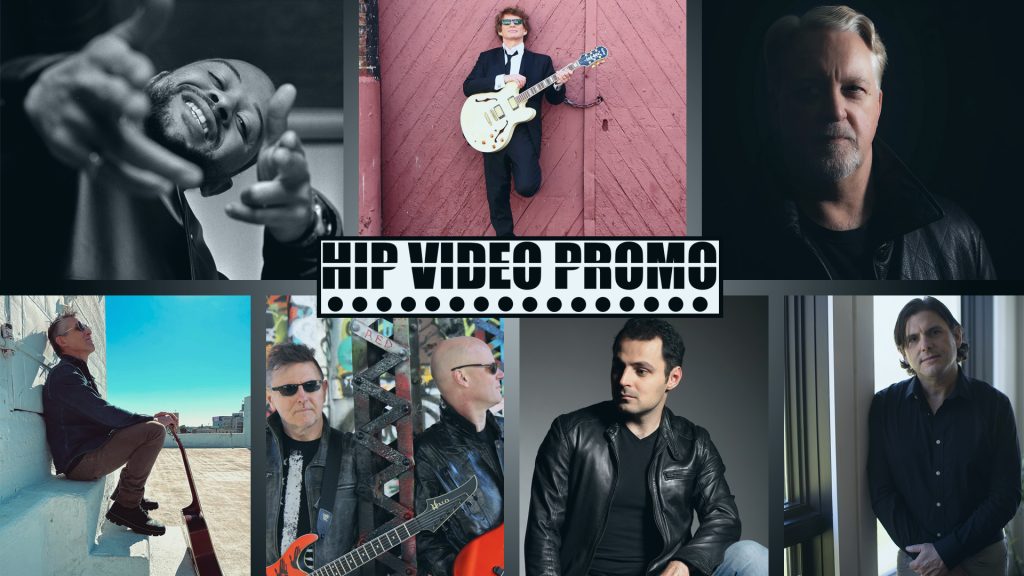 New This Week: "DEAL MYSELF" music video from KRiTTA, plus new videos from The Sound Of Monday, The High Plains Drifters, BOSCO, The Refusers, Jacob Agar, and Christian Parker
All across the country, the musicians we work with are writing, recording, and releasing new music – and filming, editing, and sharing new music videos, too1 The latest HIP Picks – Weekly Client Roundup is here; take a look at the videos, and learn more about the clips by reading below.
"DEAL MYSELF" Music Video: KRiTTA (rap)
California rapper KRiTTA's "DEAL MYSELF" is the latest in the realm of hip-hop songs connected to jazz traditions. It's also an anthem for self-belief. Sotrab's stylish clip shows us a side of Los Angeles that has a gritty glamour all its own.
"The Keeper Of The Mood" Music Video: The Sound Of Monday (rock)
Dave Jay Gerstein – who makes music as The Sound Of Monday – wrote his first song 45 years ago. "The Keeper of the Mood" is the latest example of his tongue-in-cheek songwriting and overwhelmingly catchy musicianship – but in a new style. It's paired with a captivating black-and-white video (directed by Anthony Sabino).
"He Reminds Me Of You" Music Video: The High Plains Drifters (pop)
Following up the stunning video for "The One That Got Away" (with over 3 million views), The High Plains Drifters are back with "He Reminds Me Of You." This one is pure, glitterring new wave. The "He Reminds Me Of You" video (directed by Lars Skaland) shows a student-teacher relationship that isn't quite what it seems.
"Lady Laces" Music Video: BOSCO (rock)
BOSCO has played guitar since age 5, and has been writing songs since he was 14. He knows precisely how to craft appealing instrumentals and catchy hooks, and with its lyrical and visual storyline (video directed by Jared Sagal), "Lady Laces" – a love letter to music itself – could be the best BOSCO project yet.
"Dream Catcher" Music Video: Christian Parker (singer-songwriter)
With over 3 decades of creative mastery, Christian Parker brings a fresh new perspective to music of the past. The heart and soul of Americana flow through every song he writes, and his newest release "Dream Catcher" shows the wondrous beauty of where our minds go at night.
"Eat The Bugs" Music Video: The Refusers (protest rock)
Whether to 110k Facebook followers or opening for The Black Keys, The Refusers – fearless leader Michael Belkin (songs, guitar, vocals), Grammy-award winner Brendan Hill (drums), Eric Robert (Nord Keyboards), Joe Doria (Hammond Organ) and Steve Newton (bass and background vocals) – band together to give a voice to the voiceless. "Eat The Bugs" shows a dystopian vision of a tyrannical, not-too-distant future, paired with a video that Belkin directed himself.
"Avinu Malkeinu" Music Video: Jacob Agar (religious)
Driven to connect a passion for music (he was enamored by the intensity, drama, and purity of opera) with Jewish faith, Jacob Agar became a cantor – an official who sings liturgical music and leads services. His video for the High Holy Day song "Avinu Malkeinu" was shot at Beth Sholom Congregation, the only synagogue designed by Frank Lloyd Wright.