HIP Picks: New Videos from RM47, Sp8ce Owl, and Cat Ridgeway | 10/28/2021
October 29, 2021
HIP Picks: New Videos from Laura Davies, Ingrid Michaelson and Zooey Deschanel, and more | 11/12/2021
November 15, 2021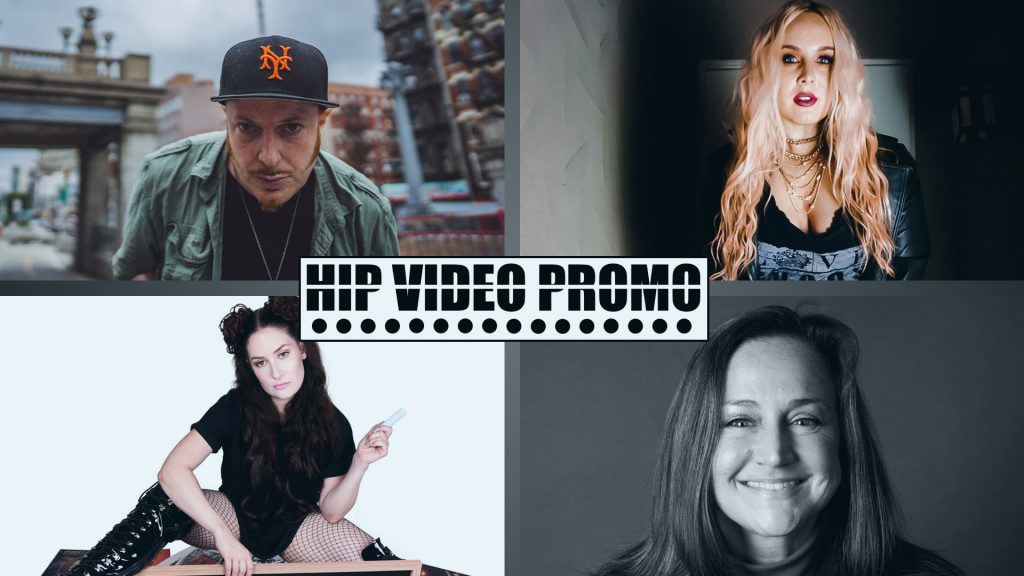 New This Week: "Brooklyn Soup" music video from Uncommon Nasa, plus new music videos from Ginny Luke, Harper Starling, and Janean Christine Mariani
It's always a thrill seeing new artists and returning clients coming to HIP to help spread the word – and tell the whole world! – about their exciting new The latest HIP Picks – Weekly Client Roundup is here; take a look at the videos, and learn more about the clips by reading below.
"Brooklyn Soup" Music Video: Uncommon Nasa (Rap/hip-hop)
Uncommon Nasa is bringing poetry back to the rap/hip-hop community, and always has a story to tell and a message to share in his music. In the "Brooklyn Soup" video (directed by Owen Taylor), he revisits the places that have made him who he is today – all in his native New York City.
"Seductive Cinderella" Music Video: Ginny Luke (Pop)
Singer, songwriter, and violinist Ginny Luke goes all-out with powerful imagery in "Seductive Cinderella."  Using a witchy aesthetic, she presents a character of female power and autonomy in /
"Cannot Tell A Lie" Music Video: Harper Starling (Pop)
In her new single "Cannot Tell A Lie", Los Angeles rising pop star Harper Starling is making it clear that she's not committed to anybody or anything except truthfulness and self-expression. The video (directed by Fernando Cordero, co-director Cindy Valentine) shows Harper waking up after a bender,
"Red Number 5" Music Video: Janean Christine Mariani (Singer-songwriter/country)
On "Red Number 5", Americana artist Janean Christine Mariani teamed up with John Reilly of Boy On A Dolphin. It's paired with a lyric video that takes us from New Orleans to Mississippi to Memphis – a u