Happy Holidays from HIP Video Promo!
December 20, 2021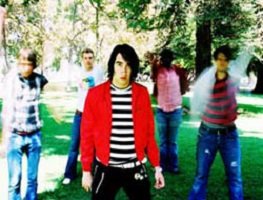 Flashback Friday – Plain White Ts
January 5, 2022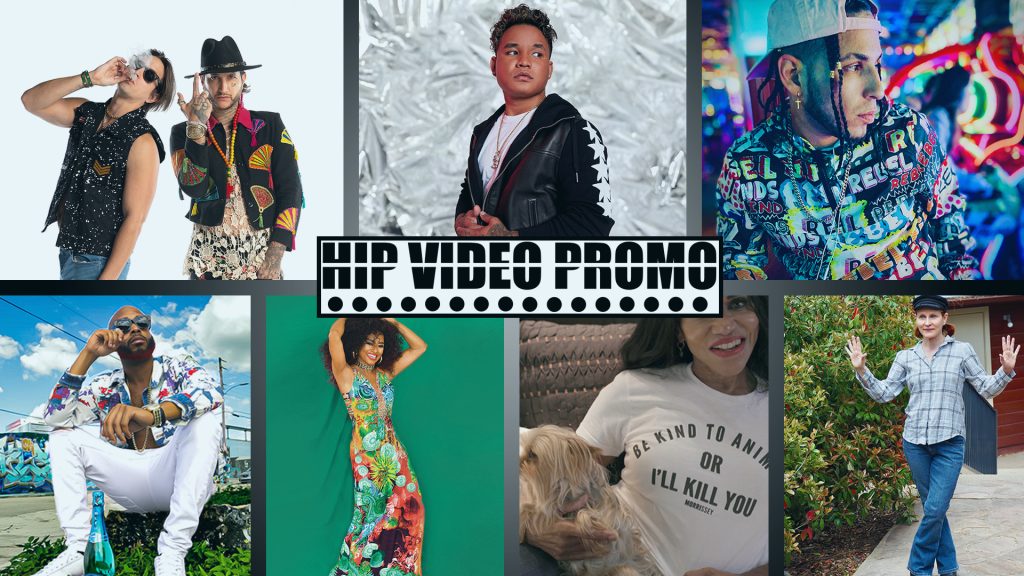 New This Week: "11:11" music video from Kooly Bros feat Lil Scrappy, plus new music videos from Star 2, Elion V, Millionz Of Bar$, Linda "Peaches" Tavani, Sharon Hendrix, and Andrea Plamondon
Here it is: our last batch of new music videos for 2021! The latest HIP Picks – Weekly Client Roundup is here; take a look at the videos, and learn more about the clips by reading below.
"11:11" Music Video: Kooly Bros feat. Lil Scrappy (Rap)
Fusing melodic pop choruses with the power and intention of rap flows, the Kooly Bros have coined the term #PopHop to define their genre-bending music style. Brothers G Fresh and Sanders Kooly are back with "11:11" feat. Lil Scrappy (from Love & Hip-Hop in Atlanta), with a video directed by Ron Elliot.
"December" Music Video: Star 2 (Rap)
Thai-born, San Diego-based hip-hop/R&B artist Star 2 has proven himself to be an expert storyteller. "December" is a late-autumn latent for the single folks out there. The "December" video (directed by Hector Toro)
"Provide" Music Video: Elion V (Urban Latin /rap)
Coming from Worcester, Mass., Elion V started from the ground up. This talented artist hit it off by fusing rapping and Latin influences. "Provide" – a song about fulfilling his woman's fantasies – seamlessly switches between English and Spanish, and its video (directed by Armando Baez III, Elion Virtuoso) takes a hilarious turn of events.
"Her Favorite" Music Video: Millionz Of Bar$ & Kent Jones (Rap)
From New Britain, CT comes rapper Millionz Of Bar$ – who is currently opening shows for RiFF RAFF. On his new single "Her Favorite", he's teamed up with Tallahassee, FL artist Kent Jones. Jones and Millionz Of Bar$ dazzle in the energetic video directed by GP (Harold Shipley).
"My Grown Up Christmas List" Music Video: Linda "Peaches" Tavani (Holiday)
Linda "Peaches" Tavani – of the famous dynamic duo Peaches and Herb – has a voice that's rich, sonorous, and effortlessly empathetic. "My Grown Up Christmas List", her new single, is a plea for help for an ailing world. The video (directed by Carissa Johnson) shows both a charismatic star and a spiritual searcher.
"Hold Me Tight (Feels So Right)" Music Video: Sharon Hendrix (Adult contemporary)
Over five decades, Sharon Hendrix's career has included touring and duetting with Barry Manilow. In "Hold Me Tight (Feels So Right)", she captures the feelings of warmth and safety of being held in the arms of someone you love. Joining Hendrix in the "Hold Me Tight" video (directed by Dan Voss, Jr.) is her sweet little Yorkshire Terrier.
"Only Eden" Music Video: Andrea Plamondon (Opera/theatrical)
Art school, the band scene, theatrical productions, cross-country hiking trips, a B.A. in poetics: life took Andrea Plamondon down many roads before she found her calling in music. On "Only Eden", her ethereal vocals are joined by a feature from composer/arranger Connor Hutton. The "Only Eden" video (directed by Andrea Plamondon) is as