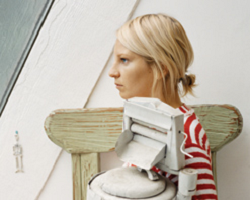 Flashback Friday: Sia
May 12, 2023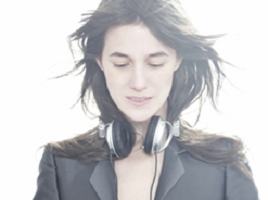 Flashback Friday: Charlotte Gainsbourg
May 19, 2023

New This Week: "Nice Knowing You" music video from Daisy Briggs, plus new videos from Cardamone, Ghost Hounds, Ute Lemper, Waydown Wailers, and The Refusers
From outer space to news the media doesn't want us to hear, the best and most talented artists out there have a way of telling stories no one else is telling – and that's exactly what you can expect in ths new batch of music videos! The latest HIP Picks – Weekly Client Roundup is here; take a look at the videos, and learn more about the clips by reading below.
"Nice Knowing You" Music Video: Daisy Briggs (pop)
From Newport, Rhode Island to Nashville, Tennessee, Daisy Briggs' talent, charm, and authenticity have helped her build a following of over 111k on Instagram. "Nice Knowing You" is the title track off her debut EP, a proclamation of independence paired with a video directed by Ryan Nolan.
"Killer" Music Video: Cardamone (pop-ballad)
In turn with the mellow, moody vibes of her hometown, Melbourne, Australia pop artist CARDAMONE is much more than meets the eye. After moving to Los Angeles as a young dancer, landing gigs with Justin Bieber and Flo Rida, she dove into voice training before landing back in Australia. Now crafting an EP to show off her range, she's shared "Killer," (video directed by Martijn Sedgfield) anexample of her vocal talent and visionary storytelling as an artist.
"Make It Shake" Music Video: Ghost Hounds (rock-n-roll)
Pittsburgh blues-rock group Ghost Hounds are here to make you howl. With three Billboard chart-topping albums in the past five years, Ghost Hounds have released "Make It Shake" from their upcoming fourth album. The rebellious, carefree tune is paired with a video (directed by Vern Moen) that offers vibes to aspire to.
"Time Traveler" Music Video: Ute Lemper (soft pop)
German musical legend Ute Lemper has cut revelatory versions of songs by many popular artists; she's also held imaginative performances in musical theater, establishing her as a cornerstone of the European stage and Broadway. "TIME TRAVELER" makes clear that it isn't only the world around us that's changing: we are, too. The "TIME TRAVELER" video shows a version of Ute Lemper unshackled by time.
"Firefall" Music Video: Waydown Wailers (country-rock)
Strongholds of the Upstate Central New York music scene, Syracuse bluesy rockers Waydown Wailers have opened for ZZ Top, Lady Antebellum, The Charlie Daniels Band, and more. The "Firefall" video (directed by Morgan Elliott) is a teaser for their upcoming album Miles of Roads, and it continues the story left off at the end of the band's previous song and video, "Motor Scooter."
"Propaganda" Music Video: The Refusers (rock/protest)
The Refusers espouse "tomorrow's news today" and refuse to believe propaganda – and their diehard, freedom-loving fans are right there with them. "Propaganda" is an anthem of dissent, a clarion call for those who never dig any deeper than mainstream news. The "Propaganda" video makes commentary on the situation we're all far too familiar with over the past three years.