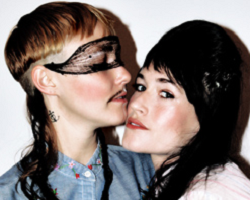 Most-Viewed Monday: CocoRosie "Rainbowarriors"
May 23, 2022

HIP can help promote your music video on YouTube!
May 26, 2022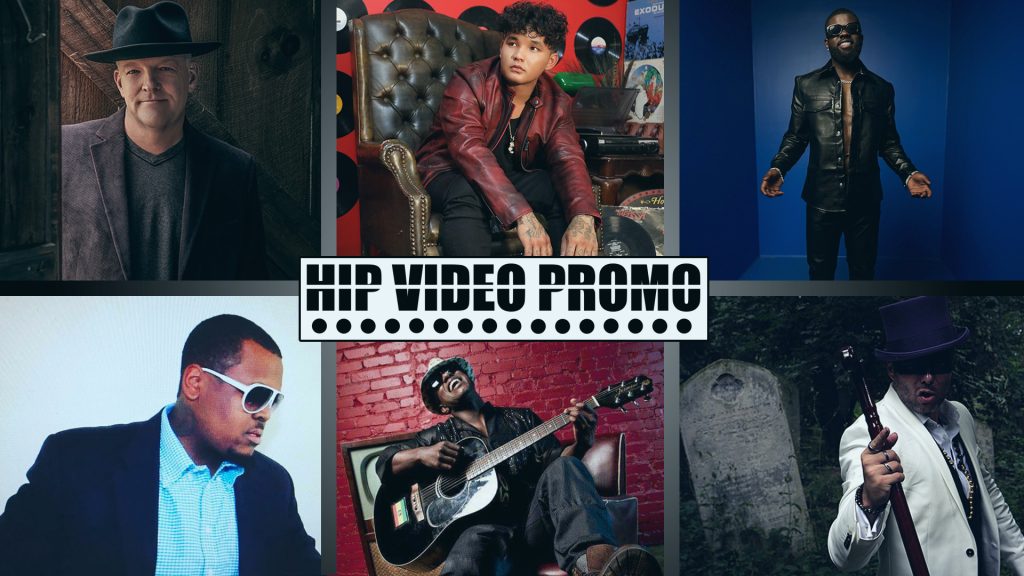 New This Week: "Meet The Man" music video from Albert Cummings, plus new videos from Star2, Mighty Koba, B. West, Najjah Calibur, and guUs
What a busy spring it has been, and to round it off, today we're thrilled to share six new music videos from artists who have origins all across the globe! The latest HIP Picks – Weekly Client Roundup is here; take a look at the videos, and learn more about the clips by reading below.
"Meet The Man" Music Video: Albert Cummings (country/rock)
Albert Cummings has caught the attention of American legends like Buddy Guy, Johnny Winter, and B.B. King, and in anticipation of his tenth album, he delivers "Meet The Man", a song about the mystery of the afterlife. The stunning video (directed by Nick Spanos) presents him in a magnificent way.
"Big Bands" Music Video: Star2 feat. $tupid Young (rap)
With recent hits like ""Run Away" and "Real Life", multi-dimensional artist Star2 has proven himself worthy as one of the few Asian-American rappers in the scene. "Big Bands", from the Real Life EP, features noted gold-record, Long Beach rapper $tupid Young. The "Big Bands" video (animated by Serbian artist Lubomir Atan) was inspired by Grand Theft Auto, and shows the duo in their own bank heist.
"2 Many" Music Video: Mighty Koba feat. Jaey London (rap)
From Cameroon, Africa to Philadelphia, PA, afro-fusion star Mighty Koba (Ernest Nguatem) is showcasing all that makes his art unique. "2 Many", which features Jaey London (Justin Onyewuchi),  features a backing track produced by Zulu XL (Ramses Nguatem). In the video for "2 Many" (directed by Kai Rapelyea, Ernest Nguatem), Mighty Koba's choreo and dance skills are on prime display.
"The Narrative" Music Video: B. West (rap)
B. West understands that hip-hop belongs to the world – but a great emcee still reps his hometown. In his street-shaking new single "The Narrative", he tells his life story of the joys and hardships he experienced growing up in Philadelphia – a city central to the larger story of hip-hop. Joining B. West on screen in the video for "The Narrative" (directed by Robert J. Wescott III) are noted Philadelphia icons
"I'm Good" Music Video: Najjah Calibur (pop/rap)
Najjah Calibur has led bands like Bluesunderdog (who toured with the Blacked Eyed Peas) and Najjah's World, and is now blazing trails as a solo artist. After taking a break from music to become an award-winning, international host for FIFA, he's back with "I'm Good" (video directed by Dan Barker). He'll soon be performing "I'm Good" at the upcoming World Cup in front of up to 60,000 fans.
"Moonhangin Man" Music Video: guUs (rap)
A true worldly artist – he's originally from the Netherlands, lived in London, and now lives in San Francisco – guUs fuses art song, jazz, blues, and more. The "Moonhangin Man" video (directed by guUs) shows him walk the deserted streets of London, exploring his old Mile End neighborhood after dark.