HIP Picks: New Videos from Sp8ce Owl, Greg Hoy & the Boys, and Wai Lana | 7/22/2022
August 2, 2022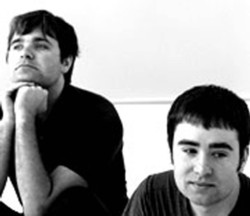 Flashback Friday – The Postal Service
August 5, 2022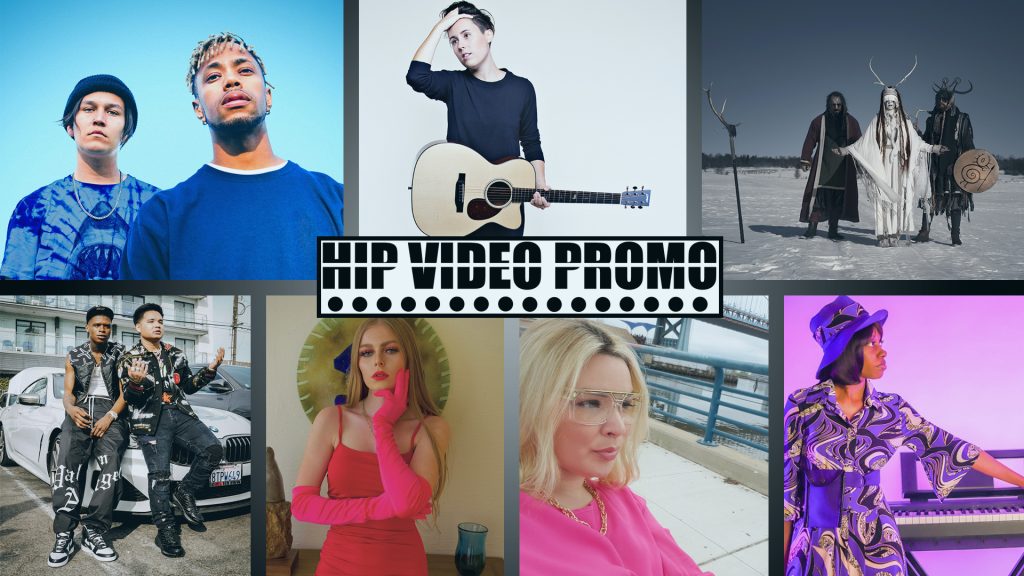 New This Week: "ITS ALL GOOD" music video from Neon Dreams, plus new videos from Sean Della Croce, Heilung, Star2, Hannah Gold, Christina Morgan-Diaz, and Waterofelegance
From dancing to faith to true love, several of our new videos this week have an uplifting vibe. Others are in-your-face and direct with their message. The latest HIP Picks – Weekly Client Roundup is here; take a look at the videos, and learn more about the clips by reading below.
"ITS ALL GOOD" Music Video: Neon Dreams (pop)
JUNO Award-winning duo Neon Dreams (Frank Kadillac and Adrian Morris) are back with "ITS ALL GOOD", a song so propulsive it'll make even the most passive listener get off their feet and move. The video (directed by directed by Dan Lewis Cole & Frank Kadillac) takes us to Neon Dreams' second home: South Africa.
"Rebecca Henry" Music Video: Sean Della Croce (singer-songwriter)
Sean Della Croce is a specialist in succinct, descriptive language. She's been praised by American Songwriter, Ear to the Ground, and more. "Rebecca Henry" comes from her album Illuminations. The song and its accompanying video (directed by Bret Price) paint a portrait of t
"Anoana" Music Video: Heilung (experimental folk/international)
Since 2014, Heilung has extended listeners' fascination with Norse history by sharing their heritage, tradition, folklore, runes, and ancient rituals. "Anoana" comes from the album Drif, a set that digs deeper into the prehistoric roots of modern music than ever before. The video (directed by Line Klungseth Johansen) involves the discovery of a very important treasure: a human life.
"GO!" ft. HoodTrophy Bino Music Video: Star2 (rap)
Rising from humble beginnings, Star2 is a phenomenal role model for underrepresented folks in music and entertainment. He has a remarkable talent and hunger for greatness, showcased in his new single "GO!" featuring HoodTrophy Bino. Take a look at the "GO!" video (directed by Hector Toro) – it's impossible not to feel excited from the action.
"You Did This" Music Video: Hannah Gold (pop)
Hannah Gold jumped from Port Washington, NY to Los Angeles to begin her college journey and pursue a professional career as an artist. Her latest song "You Did This" is "a bad b*tch girl's anthem." The video (directed by Marquis Dawsey & Hannah Gold) features the "You Ain't Sh!t Cam" catching a cheating boyfriend in the act.
"You Are" Music Video: Christina Morgan-Diaz (pop)
Christina Morgan-Diaz is a dazzling light shining in a dark, tumultuous world. She draws from her roots in NYC and in Colombia, with Latin beats and Spanish lyrics. Her latest release is the heartfelt contemporary Christian song "You Are", with a biographical video shot in her home and directed by her husband, Jose William Diaz.
"My First Love" Music Video: Waterofelegance (R&B)
Born and raised in Jacksonville, FL, Waterofelegance released her first song in 2020, though she took to music at only six years old. "My First Love" depicts all the feelings of faling in love, displayed in her R&B / soul jazzy style. The video (directed by Erica Newton) comes from the heart, as it shows the artist and her husband illustrating their romance and chemistry.