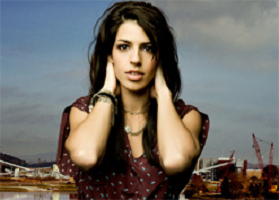 Flashback Friday: Brooke Fraser
August 18, 2023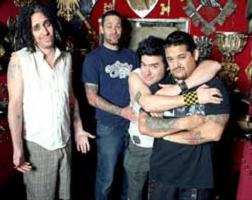 Flashback Friday: NOFX
August 25, 2023

New This Week: "Slide It In" music video from The Dead Daisies and "RIDE OR DIE" music video from Amanda Holley
Great musicians will give every performance – whether on screen or on stage – the same level of impressive energy and enthusiasm, and that's exactly what's happening in the two new videos we're sharing this week! The latest HIP Picks – Weekly Client Roundup is here; take a look at the videos, and learn more about the clips by reading below.
"Slide It In" Music Video: The Dead Daisies (Whitesnake cover) (classic rock)
The Dead Daisies are a galactic collection of storied musicians. Drummer Brian Tichy, bassist Michael Devin, and guitarist Doug Aldrich are former members of WHITESNAKE, so rocking out to a WHITESNAKE song in the "Slide It In" video felt natural. "Slide It In" was directed by David Pear, and filmed at the band's rehearsal space, showing the group rocking out in front of bright lights and colorful visuals just like they will on their upcoming tour!
"Ride Or Die" Music Video: Amanda Holley (pop)
Newark, NJ native Amanda Holley is a destiny-driven R&B diva who's ready to step into the limelight. "RIDE OR DIE", from the upcoming The HolleyGraphic EP, has over 100,000 streams. Amanda co-wrote the song with XXL Freshman Class Producer OhKayLaws (Korey Laws), renowned Grammy-nominated producer/songwriter/musician Chico Bennett (Lady Gaga, Madonna, Prince, Destiny's Child, Usher), the prolific Avery K. Wilson, and emerging songwriter Alisha Harris. The video was shot by cinematographer and co-director Mikey Piliero, in her newly adopted home of Los Angeles.