HIP Picks: New Videos from LKeys, Nick Hawk, and more | 9/9/2021
September 17, 2021

How do I get my music video on BET? Trenton Pratt on HIP To The Scene Ep 7
September 21, 2021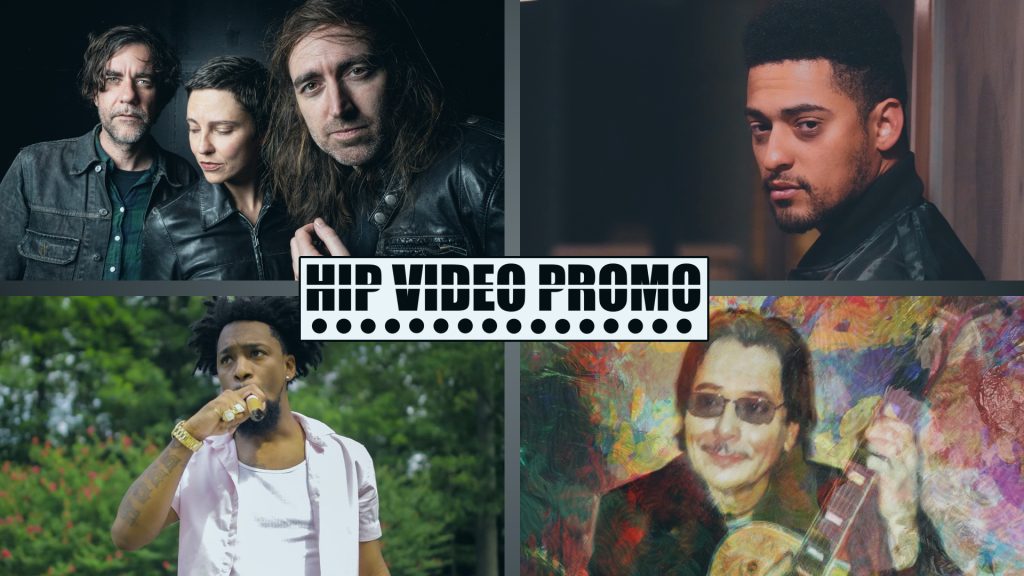 New This Week: "Playing The Park" music video from A Place To Bury Strangers, plus new music videos from Neff Nuffsed, $tovey, and Le Sonic
Artists new and old are sharing their creative efforts in the form of exciting new music videos. The latest HIP Picks – Weekly Client Roundup is here; take a look at the videos, and learn more about the clips by reading below.
"Playing The Part" Music Video: A Place To Bury Strangers (Indie / rock)
Oliver Ackermann, singer/guitarist of A Place To Bury Strangers, always brings surprises. The Hologram EP is the first to feature the group's new lineup (bassist John Fedowitz, drummer Sandra Fedowitz) and the first on Ackermann's own label Dedstrange. Brooklyn Vegan, Pitchfork, and AllMusic have all lauded the release. "Playing The Part" is paired with a video that's directed by – and also stars – Heather Bickford.
"Different Type of Respect" Music Video: Neff Nuffsed (Hip-hop)
Neff Nuffsed has been curating his sound till the early 2000s, gaining admiration from big names like Lil Durk and DaBaby, and this year received a big break when his "Stranger Things" video aired on BET Jams. "Different Type of Respect" blends a smooth-flowing R&B track with raw, hard-hitting lyrics. Directed by Mr. TopFlyght, the "Different Type of Respect" video is set in Neff Nuffsed's home and features images of his two beloved grandmothers, who have both since passed away.
"Pronto" Music Video: $tovey (Hip-hop / rap)
Pittsburg, CA – east of San Francisco and Oakland, beyond Mount Diablo and right on the San Joaquin River – is a straightforward and unpretentious place, and rapper $tovey is the latest voice to represent this city on the national stage. His latest track "Pronto" is his most fully-realized track yet, and his most impressive feat of rapping. In the "Pronto" video, he takes his talents to the streets of San Francisco, but he's not downtown – and he and his crew look absolutely at home.
Built on a foundation of musical creativity and modern technology, Le Sonic is a production team consisting of Mike Rogers and Gary Lefkowith. Le Sonic's first beginning was in high school, where Mike played drums in the elite NYC jazz program, Talent Unlimited, and met jazz greats like Dizzy Gillespie, Wayne Shorter, Lenny White, Chick Correa, and Joanne Brackeen; their second beginning was at Berklee College of Music, where Gary had "the best guitar lesson ever" from the legendary William G. Leavitt, who wrote Modern Method for Guitar, considered the Bible of guitar instruction. Their new release "Any Moment" features Bobby Banderrama (Robert Lee), a founding member and lead guitarist of the legendary '60s garage rock band ? (Question Mark) & The Mysterians. Directed by Nigham Bhandahari, the "Any Moment" video features a Felliniesque texture and is shot entirely in black and white.