Introducing: Rique Nelson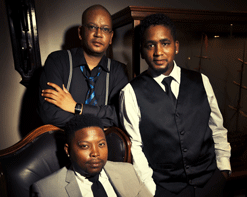 Hailing from Cape Town, South Africa, Rique Nelson has earned a reputation for being one of the hardest working, most energetic and entertaining live acts anywhere. In a short space of time, he has become the new Dynamo of R&B/ Pop music in South Africa. HIP Video Promo is pleased to present his newest video "I Wanted To" featuring Raymon Spitfire to a wider audience and to bring this epic talent to new eyeballs.
"I Wanted To" gives us a glimpse into this extremely talented artists' musical career. With a show-stopping demeanor, this rising star shows off his love for music in this clip. As he is turned away by the love of his life, we watch as he sings on her doorstep and sits through the stormy and rainy night, dedicated to his cause. Filled with amazing choreography, "I Wanted To" is a clip that captures the true essence of Rique's incredible ability to shine. The song features Raymon Spitfire, who adds an undeniable amount of flavor to this fantastic tune, and elevates and already outstanding track to the next level. Click HERE for the full bio!