Here at HIP Video Promo, we've been working hard to promote music videos since the year 2000. It's important to us to help younger and independent artists get the recognition they deserve, and it's exciting to be on the ground floor with artists that become household names (and with over 4000 videos under our belts in 21 years, there are quite a few). Every Friday, we'll be sharing a "Flashback Friday" video, where we get to reflect on one of our favorite videos from a few years ago.
With 75 million albums sold, 20 Juno Awards (and 56 nominations), a Grammy Award for Best Song Written Specifically for a Motion Picture or Television [in 1992…], and the reception of the Order of Canada and Order of British Columbia, it's no secret that Bryan Adams has had a profound impact on music. Equally important, of course, is the mark of inspiration he's left on other artists – like Howie Day, John Mayer, and David Gray.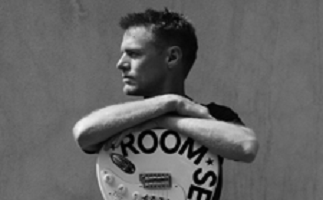 In September 2004, Bryan Adams released his tenth studio album, aptly named Room Service: he cut all of the vocals and overdubs in hotel rooms he occupied during his 2002-2003 world tour.  The following summer, we teamed up with the crew at Mercury Records to promote his video for "This Side Of Paradise." Directed by Dick Carruthers (who's also worked with everyone from Oasis to Led Zeppelin to The Rolling Stones), "This Side Of Paradise" captures Adams in front of the microphone, at a sound check; grainy footage and streaks of light give it a melancholy feel that relates to the endless possibility and pervasive loneliness of the open road.
Bryan Adams toured the world extensively in support of Room Service. Almost every show on the tour was sold out, and in 2006 he became the first Western artist to perform in Pakistan. In the thirteen years since we promoted "This Side Of Paradise", Bryan Adams has released three more albums: 11 (2008), Get Up (2015), and Ultimate (2017), a compilation album that also included two new songs, "Ultimate Love" and "Please Stay." He continues to tour regularly. To see what he's up to now, check out his website.
---
We've been big fans of Bryan Adams since long before we had the pleasure of working together, and we're thrilled to see what he does next! We can't wait to see who becomes the next break-out artist. Do you think your video has what it takes to be the next break-out smash hit? Get in touch with Andy Gesner and the rest of the HIP Video Promo team by giving us a call at (732)-613-1779 or emailing us at info@HIPVideoPromo.com.