HIP Picks: New Videos from Laura Davies, Ingrid Michaelson and Zooey Deschanel, and more | 11/12/2021
November 15, 2021

HIP Picks: New Videos from Milky Chance, Principe Valiente, and more | 12/3/2021
December 13, 2021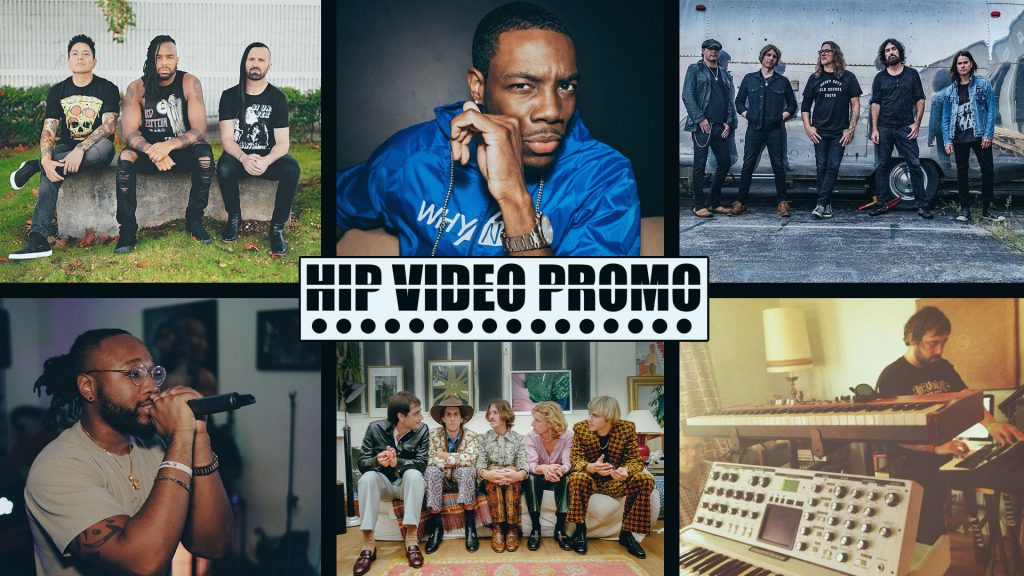 New This Week: "Famous" music video from Parcels, plus new music videos from Dre'Co, Candlebox, The Veer Union, JidScan, and The Dirty Moogs
It's nearly Thanksgiving, and this year, we're incredibly thankful for so many wonderful, talented clients with uThe latest HIP Picks – Weekly Client Roundup is here; take a look at the videos, and learn more about the clips by reading below.
"Famous" Music Video: Parcels (Indie/pop)
Berlin-via-Brisbane indie/pop band Parcels have created a series of fascinating and interrelated videos with their album Day/Night. Director Carmen Crommelin shot "Famous" in an impeccably modern production… that could've set the floor aflame at Studio 54.
"Way Up" Music Video: Dre'Co (Rap)
Raised in a family surrounded by musical talent and inspiration, young Andraeco Craig – aka Dre'Co – was destined to pursue his love for rap. "Way Up" (video directed by Andrew Stephen) opens with Asia Major's chorus, making it clear that she and Dre'Co are hungry for success – and won't stop until they achieve greatness.
"Riptide (Acoustic)" Music Video: Candlebox (Rock)
Seattle band Candlebox were part of the grunge/ alt-rock movement in the Pacific Northwest – and while they were certainly part of a movement, at the end of the day they've always been about their songs. Coming from the new album Wolves, we're now sharing a partially unplugged – but still powerful – version of "Riptide" (directed by Mi
"Monster" (Shawn Mendes & Justin Bieber Cover) Music Video: The Veer Union (Rock)
Canadian rock group The Veer Union are known for transcending genre barriers with their innovative covers and collaborations. Here, they take on the Justin Bieber and Shawn Mendes hit "Monster" (video directed by Julien Bouand charge it up, ready to set the stage on fire.
"On Fire Tonight (feat. Ty Jack)" Music Video: JidScan (Rap)
From working at a label to learning the back end of promoting music, JidScan knows every part of the industry – and his passion and heart have always been in rap. With a lyrically conscious flow, "On Fire Tonight" (directed by Jamyr Greene) is hear to be your beacon of hope when you're feeling down and out.
"Hot Moms" Music Video: The Dirty Moogs (Indie/electro)
Quirky and offbeat group The Dirty Moogs – a new project by Jared Hallock of Project213 and Foolish Human, alongside bandmates Brenton Viertel, Will Gillett, Pete Thomas, and Ryan Donahue – are known for partaking in goodhearted fun. Their new video "Hot Moms" (directed by Katie Preston and Brandon Freeman) isn't what you think it's about… actually it is, but it's much more profound than the surface level.