HIP Picks: New Videos from Parcels, Dre'Co, and more | 11/19/2021
November 24, 2021

HIP Picks: New Videos from Milky Chance, Star 2, and more | 12/10/2021
December 14, 2021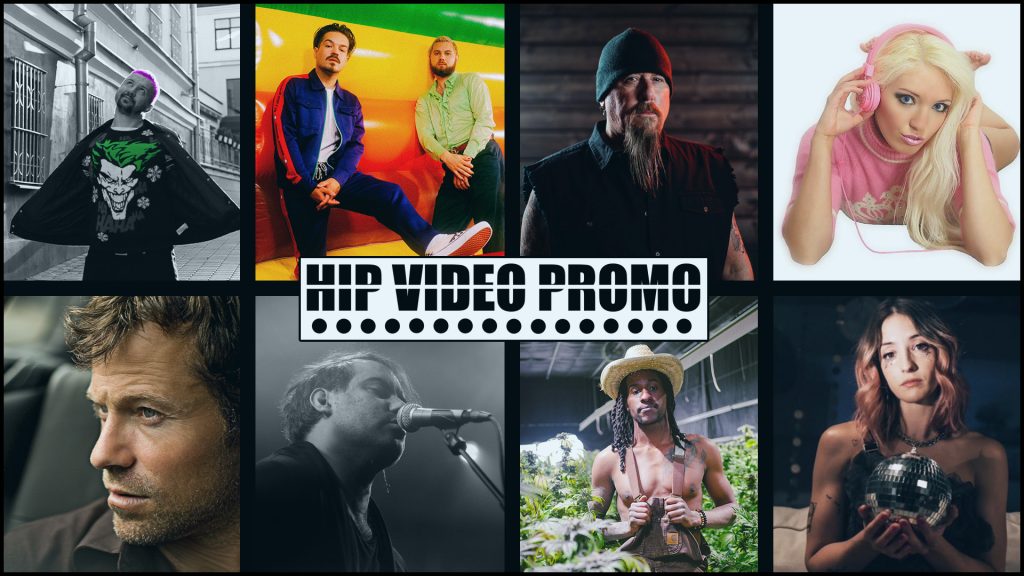 New This Week: "Tainted Love" music video from Milky Chance, plus new music videos from Principe Valiente, Page Sevii, Alex Woodard, Alicia G, and Kulikovsky
As December begins, temperatures are dropping so all of us HIPsters are spending lots of time indoors… hot cocoa, warm blankets, and killer new music videos! The latest HIP Picks – Weekly Client Roundup is here; take a look at the videos, and learn more about the clips by reading below.
"Tainted Love" Music Video: Milky Chance (Pop)
Berlin duo Milky Chance have put their own spin on the classic "Tainted Love" as a part of Trip Tape, making it sound like a Milky Chance original. The video (directed by Marleen Valien) follows frontman Clemens Rehbein exploring a creepy – but oddly gorgeous – apartment building.
"Porcelain" Music Video: Principe Valiente (Goth/post-punk)
Principe Valiente transcends the limitations of time, with their signature take on post-punk that evokes Europe's Gothic history while feeling modern. "Porcelain" is the lead single from their new album Barricades. The "Porcelain" video (directed by Giannina Panfichi) is a perfect expression of Fernando Honorato's moody, immersive vision.
"Cheat Codes" Music Video: Page Sevii (Rap)
Out of a time of isolation came a creative awakening for Page Sevii, and he brought us the new single "Cheat Codes". The "Cheat Codes" video (directed by Michael Swanson) captures the essence of Colorado, helping you escape to a higher state of mind.
"Open Up" Music Video: Alex Woodard (Singer-songwriter)
On the emotionally provocative animated video for "Open Up", singer-songwriter Alex Woodard is once again working with San Diego songwriter and animator Savannah Philyaw. But this time, he's truly outdone himself.
"You're My Favorite Holiday" Music Video: Alicia G (Holiday)
In her video for "You're My Favorite Holiday" (directed by No Apology Productions), Buffalo pop artist and DJ Alicia G (known for the hit "It's Little But It Jiggles") shows the perfect holiday house. She's brought a sense of sweeping holiday fantasy in a track with a melody as pretty as a Christmas garland.
"Burning Up" Music Video: Kulikovsky (Dance/electronic)
Coming from Minsk in Belarus, Kulikovsky started as an underground DJ superstar, and has now gone on to tour all over Europe and the former USSR. His music has been played on underground stations and major stations like BBC Radio1 in the UK. Kulikovsky's sound is cutting edge, and the "Burning Up" clip (directed by Dzmitry Kulikouski) is murky & dreamlike.