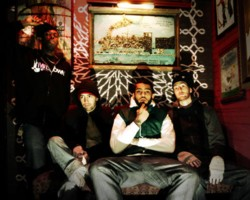 Flashback Friday – Gym Class Heroes – "Papercuts"
March 18, 2022

Most-Viewed Monday: Okkervil River "Our Life Is Not A Movie Or Maybe"
March 21, 2022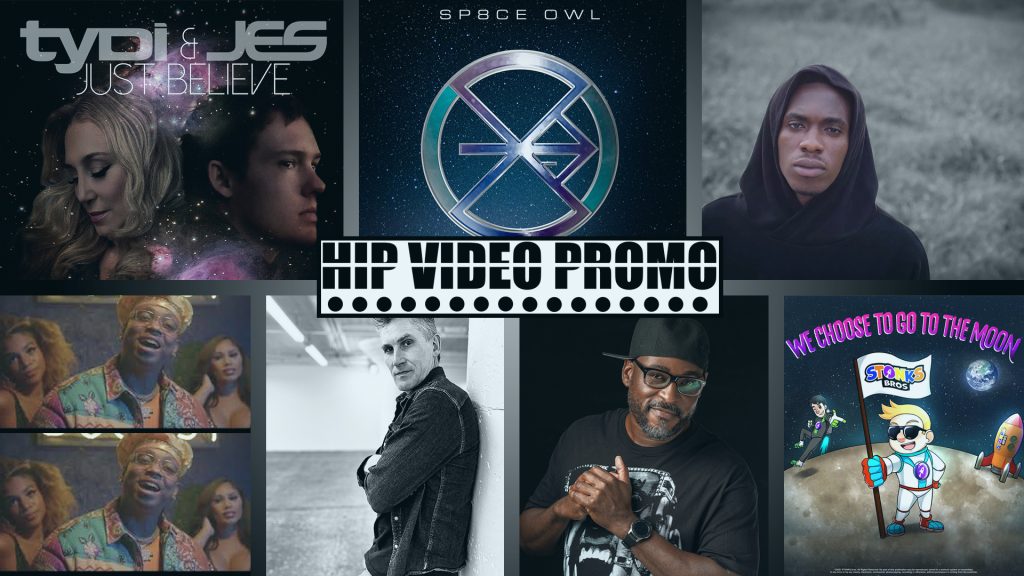 New This Week: "Just Believe" music video from tyDi & JES, plus new music videos from Sp8ce Owl, King Riley, Snypa, Bosco, Jimmy Mack, and STONKS Bros
The sun is shining and the videos are rocking! The latest HIP Picks – Weekly Client Roundup is here; take a look at the videos, and learn more about the clips by reading below.
"Just Believe" Music Video: tyDi & JES (Pop/EDM)
Electronic artists tyDi and JES have teamed up for the wildly optimistic, propulsive single and video "Just Believe" (directed by Ben Meredith)- which also serves as an advertisement for Vinylly, a music-based dating app.
"Miami 1987 (Earth 246)" Music Video: Sp8ce Owl (Electronic/ambient)
Using sound as his guide, Sp8ce Owl dips between dimensions for a unique sound to bring people together. "Miami 1987 (Earth 246)" (video directed by Joseph Meyers and Michael Perlmutter) takes us through a Blade Runner-esque version of the Magic City.
"Clout" Music Video: King Riley (Hip-hop/international)
Coming from a well-educated family, the pressure was high for King Riley to succeed. This Lagos, Nigeria, artist aims to connect with audiences across landscapes through sound. "Clout" (video directed by Legendary Art Films) taps into his risqué side, ramping up with a feature from Salt.
"Times2" Music Video: Snypa (Rap)
"Brothers" Music Video: Bosco (Folk/singer-songwriter)
Idaho folk/roots-rock artist BOSCO brings a message of peace, togetherness, and perspective in his music. In the "Brothers" video (directed by Jared Sagal), he shows footage of the Ukraine-Russia conflict. As fiery as it is, it testifies to BOSCO's belief in the power of brotherhood.
"Walk The Line" Music Video: Jimmy Mack (Hip-hop)
Florida-born, California-based rapper Jimmy Mack has been spitting fiery verses for decades. "Walk The Line", from his upcoming album My Own Lane, double as a history of the civil rights movement. The video (directed by Manny Brea and Jonathan Betancourt) shows us protests, political action, and civil rights leads both historical and current.
"WE CHOOSE TO GO TO THE MOON" Music Video: STONKS Bros (EDM/Dance)
Duo Mick and Andy – together known as STONKS Bros – are creating a futuristic, out-of-this-world soundscape to get people talking about the future of cryptocurrency. The "WE CHOOSE TO GO TO THE MOON" video (directed by Stephen Lovchyld) captures the essence of crytpo-mania, showing cartoon versions of the artists traversing through space in their rocket ship.