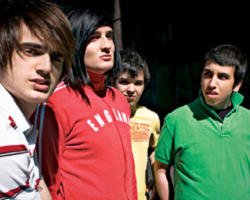 Flashback Friday – Cute Is What We Aim For
August 26, 2022

Presenting: HIP's Year in Review for 2005
September 1, 2022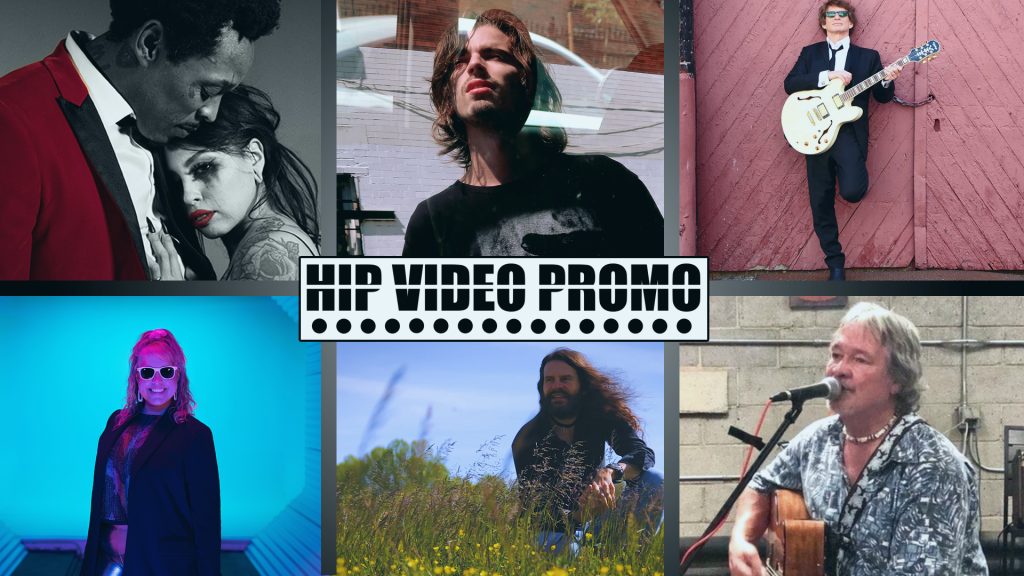 New This Week: "Stay" music video from Shawn Cook, plus new videos from HOFFMAN, The Sound of Monday, Jen Fodor, andrew reed & the liberation, and Bill Crews and the Crews Cartel
As Labor Day nears, here at HIP we're enjoying a wonderful flow of exciting new music videos. The latest HIP Picks – Weekly Client Roundup is here; take a look at the videos, and learn more about the clips by reading below.
"Stay" Music Video: Shawn Cook (rap)
Music has served as a reflection of Shawn Cook's life, both the detrimental lows and euphoric highs. He's worked with legends like Mac Dre and Snoop Dogg. "Stay" comes from his EP Claudette, and the visuals (directed by Andres Flores) provide a look into Cook's unique perception of the battle between lust and loss as he attempts to break free from the cycle.
"Reflection" Music Video: HOFFMAN (rock)
Jake Hoffman of NJ punk rock band The Gray Vines is now ready to roll out his solo career as HOFFMAN. "Reflection" is the title track from his upcoming album, and shows how life is just one big reflection on itself. The video (directed by Matthew Cerisano) will have viewers hooked as karma catches up to him.
"Hey, Inconsiderate!" Music Video: The Sound of Monday (rock)
Rock musicians aren't known for their consideration, and on "Hey, Inconsiderate!", NY power-pop group The Sound of Monday has been pushed too far – and they're kicking back. Frontman Day Jay Gerstein has created a track that's as propulsive as the Attractions, as stylish as early '80s Bowie, and as unforgettable as The Beach Boys, and paired it with a video directed by Evan Seplow.
"Love Struck Baby" Music Video: Jen Fodor (singer-songwriter/'80s throwback)
Starting her career as a film/TV producer, Jen Fodor she worked alongside icons like Spike Jonze, Foo Fighters, and on-screen celebrity talents such as Jennifer Aniston, Cardi B, and Paris Hilton. She then moved to songwriting, and on "Love Struck Baby", she's stepping up to the mic. The video (directed by Jen Fodor and Josh Tyron) features a dance routine choreographed by Kelly Yvonne, the creative genius behind FKA twigs' "Cellophane" and Lil Nas X's "Montero (Call Me By Your Name)" videos.
"Too Little Too Late" Music Video: andrew reed & the liberation (rock)
Dubbed a "rock mystic" by the indie press, Andrew Reed of andrew reed & the liberation brings sonic textures and moving themes to life. "Too Little Too Late", from the album As A Bird of the Air, taps in to the complexities of regret stemming from neglect. The video (directed by Andrew J. Reed) is a kaleidoscopic blend of colors.
"Fire on the Mountain" Music Video: Bill Crews and the Crews Cartel (country)
Bill Crews and the Crews Cartel combine influence from John Prine and Jimmy Buffett on their latest album Been Hanging Around. The "Fire on the Mountain" cover takes on a distinctive style and sound, separate from The Marshall Tucker Band. The video (directed by Maureen McCormick) brings a historical, Gold Rush-era, tale to life.