Flashback Friday: The Polyphonic Spree
October 23, 2020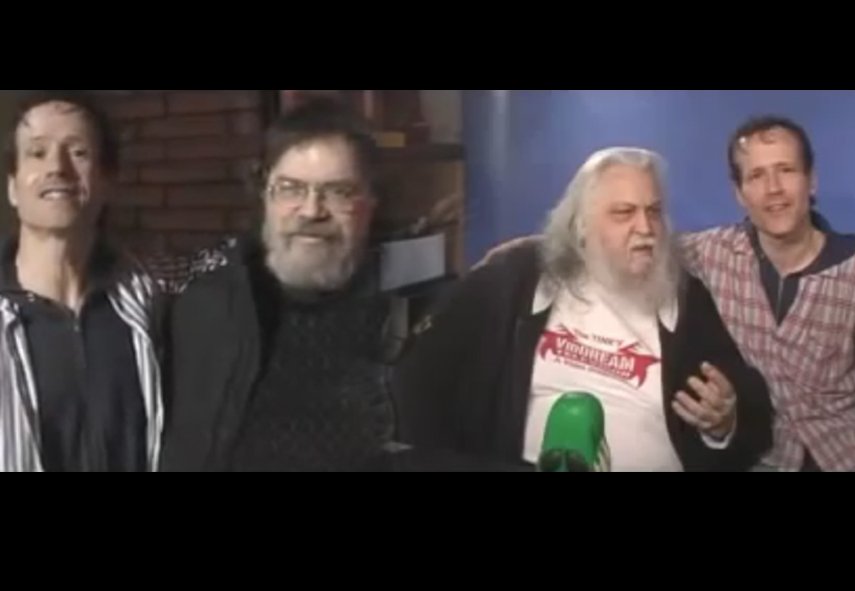 A celebration of two beloved programmers, Greg at Power Play and Tink at VidDream
October 23, 2020
New This Week: "Quarantine Dream" music video from Papi Shiitake, plus new music videos from MkX, Soup Review, and Paul Maged
[wonderplugin_carousel id="74″]
HIP's 20th birthday is just a few days away and we are so proud of all the great clients we continue to work with! Our newest HIP Picks – Weekly Client Roundup is here- take a look at the videos above, and learn more about the clips by clicking on the links below.
"Quarantine Dream" Music Video: Papi Shiitake (Indie rock)
Young Tuxx, frontman of the Brooklyn band Best Behavior, is creating a universe called Papi Shiitake and he wants you to come along for the ride. Directed by peDal, "Quarantine Dream" is an animated take on quarantine life in New York City unlike any you've seen before.
"Fall" Music Video: MkX (Pop)
Boston's MkX has collaborated and written with big names: Kim Petras is a co-writer and he's the soundscaper behind char-topping K-pop group TWICE's "Young & Wild." "Fall", which he directed himself, is a wild and crazy ride through a series of digital backdrops and special effects.
"Stars In Their Eyes On SSRIs" Music Video: Soup Review (Indie rock)
From Sheffield in South Yorkshire comes Soup Review, a group who are formidably intelligent with melodies front and center, indebted to folk styles but not wedded to any of them. Yorkshire native Chris Delamere has a voice which carries overtones of the British folk-rock tradition; Mario D'Agostino is a newcomer to Sheffield from England's southern shores and he's brought some of that lo-fi, indie rock insouciance north with him. They sing in harmony on "Stars In Their Eyes On SSRIs", and in the video (directed by Lauren Paige Dowling), they're determined to beat depression by… adopting a celebrity persona?
"Culture War" Music Video: Paul Maged (Rock)
Paul Maged traffics in killer riffs with a conscience. He's had songs placed in between UFC brawls and MTV reality hits and recently took a spot in a Billboard songwriting competition. Culture War is his first LP since 2014's Diamonds & Demons. Title track "Culture War" is one of the heavier standouts on the record, and its video (directed by MY3D) is a 3d-animated trip through protests, an impromptu outdoor rock show, and quite possibly the end of the world.
---
Want More from HIP Video Promo?
HIP Video Promo is an international leader in music video promotion. Contact us to learn more about our services, or subscribe to our e-mail newsletter.