Record Label Spotlight Suicide Squeeze Records
June 22, 2021

HIP Picks: New Videos from REGINA MADRE, Indigo De Souza and more | 7/1/2021
July 8, 2021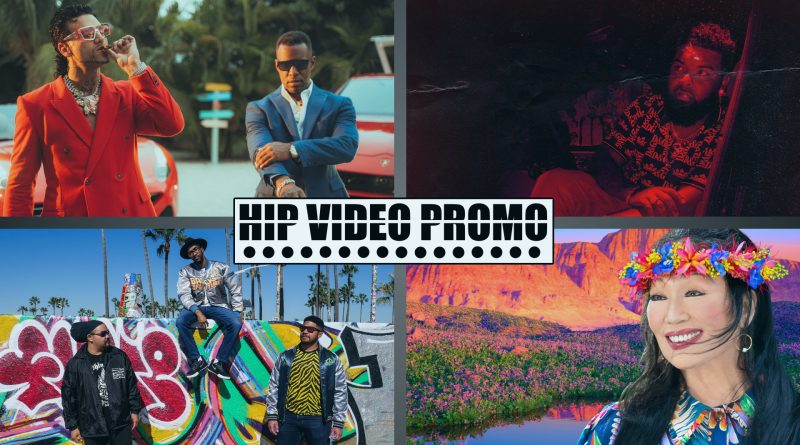 New This Week: "Silhouette Of The Pinnacle" music video from RiFF RAFF x DJ WHOO KID, plus new music videos from RTP Juggavelli, Honor Flow Productions, Wai Lana
From Houston, Raleigh, Los Angeles, or on a tour around the globe – our clients this week are here to offer you a glimpse into who they are and where they're from. The latest HIP Picks – Weekly Client Roundup is here; take a look at the videos, and learn more about the clips by reading below.
"Silhouette Of The Pinnacle" Music Video: RiFF RAFF x DJ WHOO KID (Hip-hop)
From day-glo party music to rapid-fire freestyle rhymes, RiFF RAFF has a rare sense of range. Over the years, he's rhymed with the likes of YG, Chief Keef, Mac Miller, Snoop Dogg, Action Bronson, and Yelawolf; he even had a guest verse on Katy Perry's "This Is How We Do." His new single "Silhouette Of The Pinnacle" sounds straight out of the '80s – and its video (directed by Insomnia Pictures) is a perfect aesthetic match.
"Twerksum" Music Video: RTP Juggavelli ft. Renni Rucci (Rap/hip-hop)
From Chicago to his adopted home of Raleigh, NC comes rapper
RTP Juggavelli
. His newest single
"Twerksum"
, which features rapper, songwriter, and Instagram attraction Renni Rucci, was originally released on the Southside Jugg LP, and its video is the follow-up to TrapStarr Jugg. Directed by GT Films, the "Twerksum" video shows some of the most vigorous and provocative twerking we've ever seen.
"It's All Love" Music Video: Honor Flow Productions (Hip-hop)
Consisting of producer + vocalist DJ Chuck "thE oLd SouL," vocalist ELIMN8, and DJ DJisLORD, Los Angeles hip-hop collective Honor Flow Productions has performed at The Greek Theater, The Wiltern, The Troubadour, The El Rey Theater, The Roxy Theater, The Viper Room, Microsoft Theater, Avalon|Bardot Hollywood, The Echoplex, and a headlining Summer 2019 tour in Japan entitled "The Nice To 三つ:ミツ Tour." The single and video "It's All Love" are dedicated to the ones they love; the video (directed by Andrew "GreenGreeem" Choi) takes us from the glitz and glamour to somewhere more personal.
"She Speaks Sign Language" Music Video: Wai Lana (World/dance)
Wai Lana is a world-renowned yoga instructor, credited with pioneering the modern-day yoga movement through her award-winning TV series Wai Lana Yoga. She celebrates International Yoga Day every year with a new music video; 2021's release is "She Speaks Sign Language". Directed by Wai Lana and Harry Brennan, the "She Speaks Sign Language" video highlights our earth's greatest wonders – both natural and man-made – and reminds us that we must live in harmony with the earth and take care of her.
Want More from HIP Video Promo?
HIP Video Promo is an international leader in music video promotion. Contact us to learn more about our services, or subscribe to our e-mail newsletter.
Find out more about
Promoting your Music Video today!