After 22 solid years of promoting music videos, many of our videos have skyrocketed to the top. Today, we present you with one of our most-watched videos on our YouTube channel. Most bands are upheld with the tile of being "genuine" while prioritizing their fame over their fans, strutting their wealth, and producing cookie-cutter music. But Metric? Metric turned down several lucrative recording contracts from major labels, determined to bring their music directly to the fans. The Toronto quartet makes sure to do it all themselves, like becoming one of the first truly independent bands to earn a nomination for the prestigious Polaris Award. And the words they live by? "Life is beautiful. The world is cruel. Music still matters."
Their "to-do" list is pretty much all checked off: they've collaborated with the legend Lou Reed, performed with the Rolling Stones, entertained the Queen of England, and penned the theme song for Twilight: Eclipse. The eclectic rock band incorporates pop, new wave, and electronica and met in their hometown of Toronto, but have bounced back and forth between New York City, Los Angeles, and London to make music.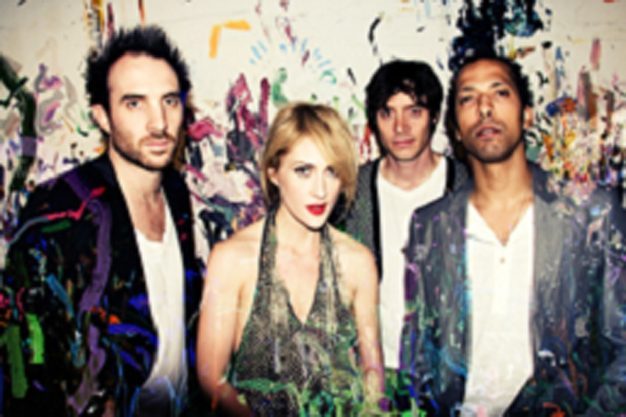 "Help I'm Alive" garnered over 192k views on our YouTube channel since July of 2009. The kaleidoscopic clip is a swirling, hypnotic compilation of suggestive images, instructional footage, and live film shot during Metric's 2008 tour. Explosions morph into beating hearts; black and white stars pulse and anatomical diagrams slide into abstract designs proving the dynamic and altered energy Metric showcases at their shows.
We had an exclusive look into "Gimme Sympathy" in April of 2009, thanks to our HIP Clip with. Their priorities for the music video further prove their authenticity; they made sure "Gimme Sympathy" didn't rely on production or sonic tricks to make the video work. After they saw how well the clip was done in one continuous shot, Metric knew they made the right choice. 
Metric's most recent release was their seventh album Art of Doubt in 2018. Art of Doubt is exclusively rock with many references to the current political landscape. Metric always updates their activity on their social media, so check out their Facebook.
Written by HIP Marketing Assistant Melissa Ng.