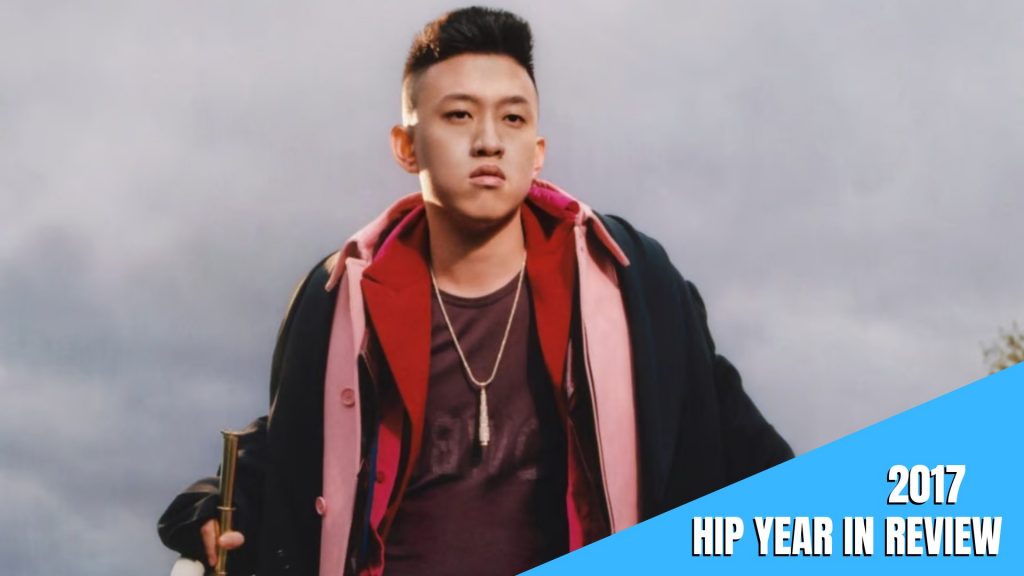 It's hard to imagine that 2017 was only six years ago, back when everything was normal and nothing was weird. 2017 was also a remarkable year at HIP Video Promo! Along with having the great thrill of advocating for Queens Of The Stone Age, we were right there on the ground floor helping to break new bands and artists like Alvvays, Rich Brian, and Big Thief!
In 2017 we saw Fortnite become one of the most popular video games ever released, and the movie Get Out broke many box office records. But it was, sadly, the year we lost Chris Cornell and Chester Bennington.
Queens of the Stone Age – "The Way You Used To Do" – 11,655,088 views – An immersion into a retro world where rhythm and eccentricity reign supreme. The Queen of the Stone Age's captivating music video for "The Way You Used To Do" oozes electrifying charisma with every wrist flick, head bang, and hip sway. Vibrant colors and complimentary dancers capture the essence of the song's whirlwind of emotions. Suave Rock n' Roll is the heart of this infectious creation. 
Alvvays – "Dreams Tonite" – 6,812,704 views – A dreamlike trance is produced through the ethereal melodies and hypnotic visuals. Alvvays evokes a sense of nostalgia and introspection with the heartfelt lyrics, sweet tone, and sun-kissed landscape. Vintage aesthetics and primary colors capture the kaleidoscopic range of emotions one experiences in love. "Dreams Tonite" transports us back to the moments of bliss and connection we all long for.   
Morgan Heritage – "Reggae Night" feat. Drezion – 2,958 views  – Fireworks, city skylines, and stunning ocean views capture the soul of a "Reggae Night." Through the animated visual, Morgan Heritage embodies the nature of reggae: lush greenery, sun-drenched beaches, and movement to the infectious rhythms of the genre. It is the definition of how the beauty of nature and music can be immensely healing and unifying. 
Rich Brian – "Glow Like Dat" – 101,256,057 views – Heartbreak and self-discovery are the contrasting sentiments behind "Glow Like Dat's" cheery visual. A stunning sunflower field is the backdrop to Rich Brian's vulnerability as he reminisces about a relationship. The surreal landscape of delicate greenery reflects love, loss, and the transformative power of human relationships.   
Justina Valentine – "Deep End" – 705,354 views – The sultry visuals and striking cinematography represent an unapologetic expression of love and immersion into the "Deep End" of a relationship. MTV's "Wild 'N Out," Justina Valentine once again effortlessly combines rap and rnb elements to tell a story of passion and vulnerability. Her charismatic, femme fatale presence captivates each scene and embodies boundless romance.   
Big Thief – "Mythological Beauty" – 917,295 views – Mystical snow-covered visuals reflect the treacherous journey of growth, self-discovery, and the resilience it requires to persevere. Big Thief's voice captures the essence of a mythological beauty with its softness paired with an indie-folk rock sound. The poignant cinematography evokes a sense of intimacy and hardship. 
Minus The Bear – "Last Kiss" – 171,956 views – Hypnotic imagery immediately entrances as Minus The Bear masterfully plays synthesizer sounds and intricate instruments. Their distinct sonic tapestry and boundless styles have carved out a unique space in the music scene. A gray cityscape is incorporated into the colorful visuals to reflect the introspective lyrics. The depth of human emotion is represented through this alternative rock music video.   
Patent Pending – "Wasted/Wake Me Up" – 69,737 views – Neverending fun is the definition of the "Wasted/ Wake Me Up" music video. Patent Pending unleashes their inner party animals and invites viewers to do the same. The track's wild nature and visuals ignite our screens with colorful paint thrown and pure excitement. It truly celebrates youth, freedom, and living in the moment.   
Tritonal – "Good Thing" feat. Laurell – 1,656,135 views – The euphoric visuals of "Good Thing" capture the electrifying feeling of true love. It is an anthem of joy and liberation with infectious EDM beats and uplifting melodies. Such positivity is reflected in the stunning seaside scenery.