Throwback Thursday: HIP owner/president Andy Gesner meets Jared Leto of 30 Seconds To Mars
August 18, 2022

Most-Viewed Monday: Spoon "The Underdog"
August 22, 2022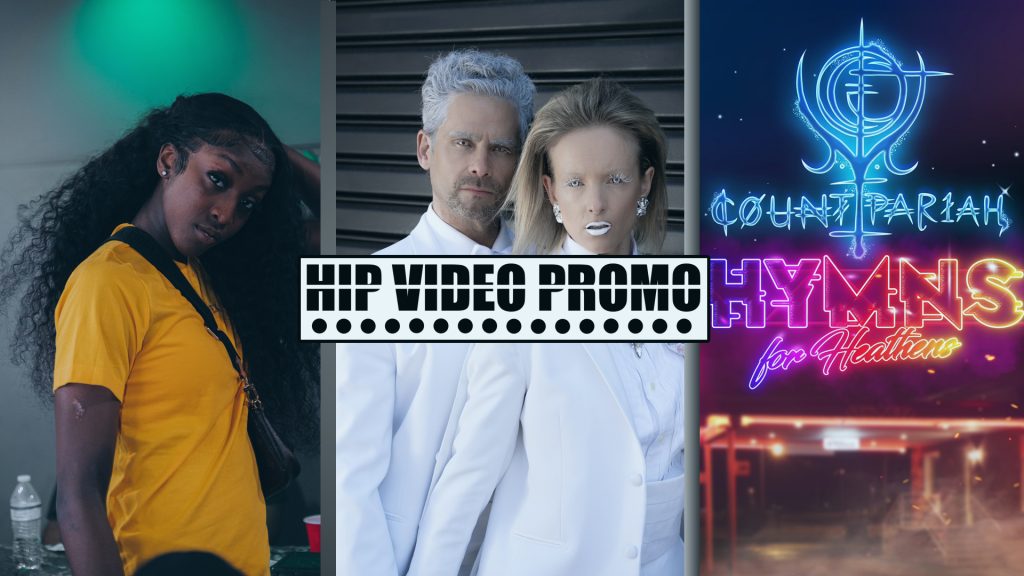 New This Week: "I Can't Break" music video from Flau'jae, plus new videos from Count Pariah and Mitch & Millie
The heat wave may have passed, but new music videos are still coming in HOT! The latest HIP Picks – Weekly Client Roundup is here; take a look at the videos, and learn more about the clips by reading below.
"I Can't Break" Music Video: Flau'jae (rap)
Savannah-born, Louisiana-based vocalist Flau'jae is also a star on the LSU basketball court. She's also been seen on the reality TV show The Rap Game and championed by supporters at legendary hip-hop label Roc Nation. In the "I Can't Break" clip (directed by Juice Big Fellow), she boasts about unbreakability, and it's clear she's a natural in front of the camera, too.
"Paranoia" Music Video: Count Pariah (90s rock)
The members of rock band Count Pariah – lead singer James "Shibby" Croft, guitarist Jason Breland, bassist Dustin Barousse, and drummer Adam "BiRD" Tilley – are all family men from Knoxville, TN. "Paranoia" is the lead single from the upcoming EP, Hymns For Heathens; its animated video (directed by Jess Robert) matches the essence of the song itself, as music becomes the medicine to ease their suffering.
"White Rabbit" (Jefferson Airplane cover) Music Video: Mitch & Millie (psychedelic)
After a ten-year run with three albums and numerous Grammy nominations, Mitchell Kaneff from The Young Presidents teamed up with his partner, Amelia Leigh Gaw, to begin creating music as Mitch & Millie. Their new video (directed by Anthony Giles) takes us back to the Summer of Love, 1967, covering Jefferson Airplane's "White Rabbit" and pulling viewers into a hypnotic fantasy of vibrant colors.