Leading up to HIP's 20th birthday celebration this coming Monday, October 26th, we're celebrating special moments from the past two decades. Through all this time, we've been able to do and see some pretty amazing things.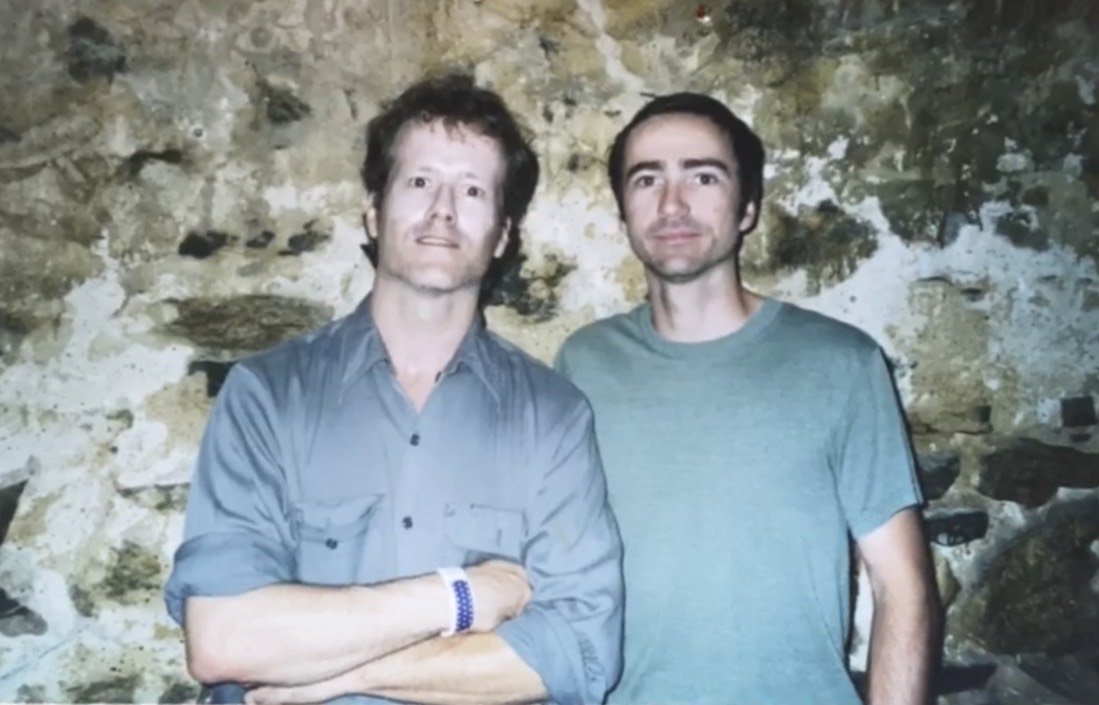 Andy meeting up with James Mercer, lead singer of The Shins at SXSW 2003. Chutes Too Narrow had just been released and The Shins were soon catapulted to instant indie rock stardom. We began our first campaign with The Shins, promoting "The Past & Pending", in March 2003!
The trip down memory lane continues, and one of the coolest things we've ever done goes back over 17 years, when watching music videos on your computer wasn't a thing and the only way to watch music videos was through your TV. In HIP's third year, owner and President Andy Gesner attended his first SXSW Music Festival in Austin, Texas in March of 2003. There, he met up with Dave Prewitt from rAw TiMe TV, where they talked about the ins and outs of music video promotion and shared with the audience a behind-the-scenes glance at the process of promoting a video.
They also talked about many of the videos that Andy and HIP were promoting at the time to television programmers like Dave at rAw TiMe. Some of those videos were Johnny Cash's "Hurt" video, The Toadies, Blind Boys Of Alabama, and Peaches. At the time, HIP was a small fish in a big pond, just starting to make a real name for itself. In 2003, working with clients like Johnny Cash and 30 Seconds to Mars and making the decision to go to SXSW all helped build the HIP Video Promo brand.
Looking back at our 20 years in business, it's amazing what we've been able to do in that time. It's even more amazing to look back and see all of the things we were able to accomplish so early in our career. SXSW is one of those things we look back fondly on and something we're so honored to be able to do. Since then, it's been a non-stop crazy ride. From all the fantastic clients and videos to all of the people we've gotten to help over the years, it's been 20 years of going pedal to the metal, and we wouldn't want to have it any other way.
Below, check out the video that Andy introduced:
Written by HIP intern Rebecca Karaman.